The Varsity KILLED it at their weekend tournament in Delavan! (4 games in a row!) They came out with a match win against Stark County! Each game was played with an incredible amount of fun and togetherness! So much so, Coach Brittany got multiple compliments from other head coaches and refs about the team that day! Big shoutout to Ella Glover and Jenna Land who came from JV to support the girls! The Leaderboard for the weekend was: Kara Reed with 42 assists Savannah Bryant with 16 kills Khloee Morris with 12 kills Kylie Klaasen with 9 kills Emily Larsen with 9 kills Natalie Severns with 10 digs Liliana Leon with 8 digs Baylie Holeman with 8 digs Hevyn Lee with 2 kills Kindall with 3 kills WAY TO GO LADIES!!!!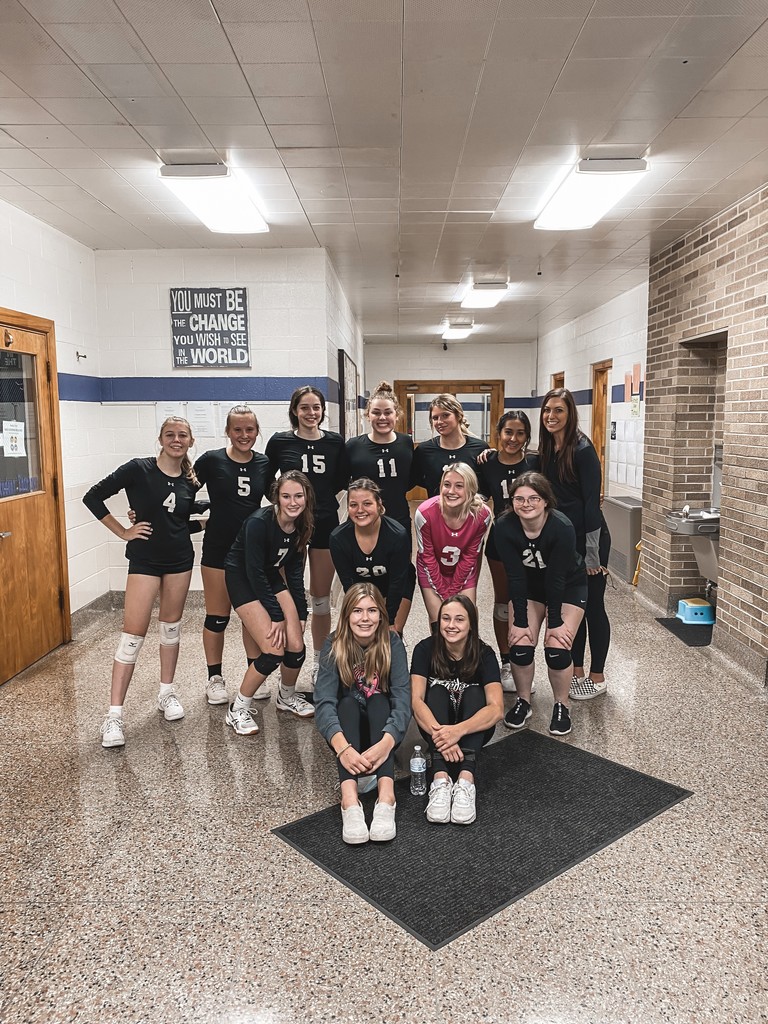 The JV Volleyball team won last night against Peoria Christian. Liliana Leon had 16 hits with 3 of them being kills. Khloee Morris had 5 blocks. Way to go all of JV!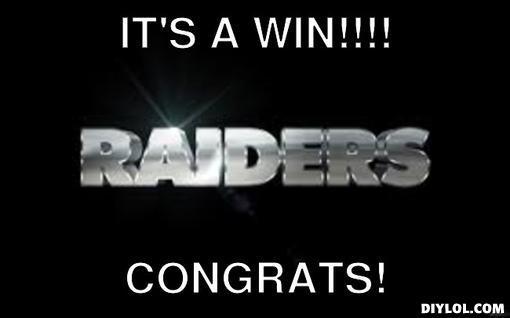 Reminder - Tomorrow is a student attendance 1/2 day! Dismissal times are PS - 11:40, MS - 11:20, and HS - 11:30.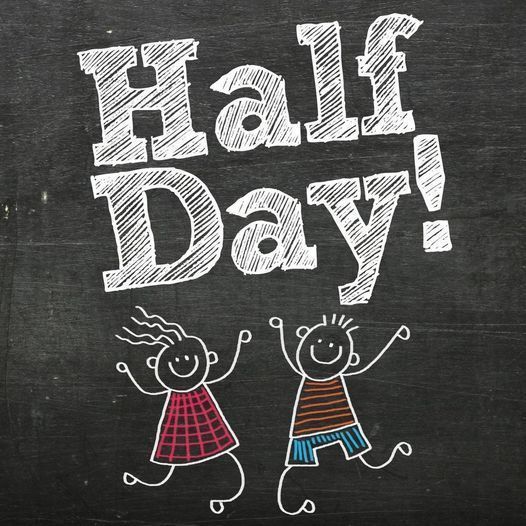 "Annie Get Your Gun" Dinner Theater tickets are still available at the Midwest Central High School office. $25 per adult ticket, $12 per child's ticket (ages 10 & under). Please call 309.968.6766 if you have any questions. Last day to purchase is Monday, October 18. Cash or checks accepted. Checks payable to MCHS.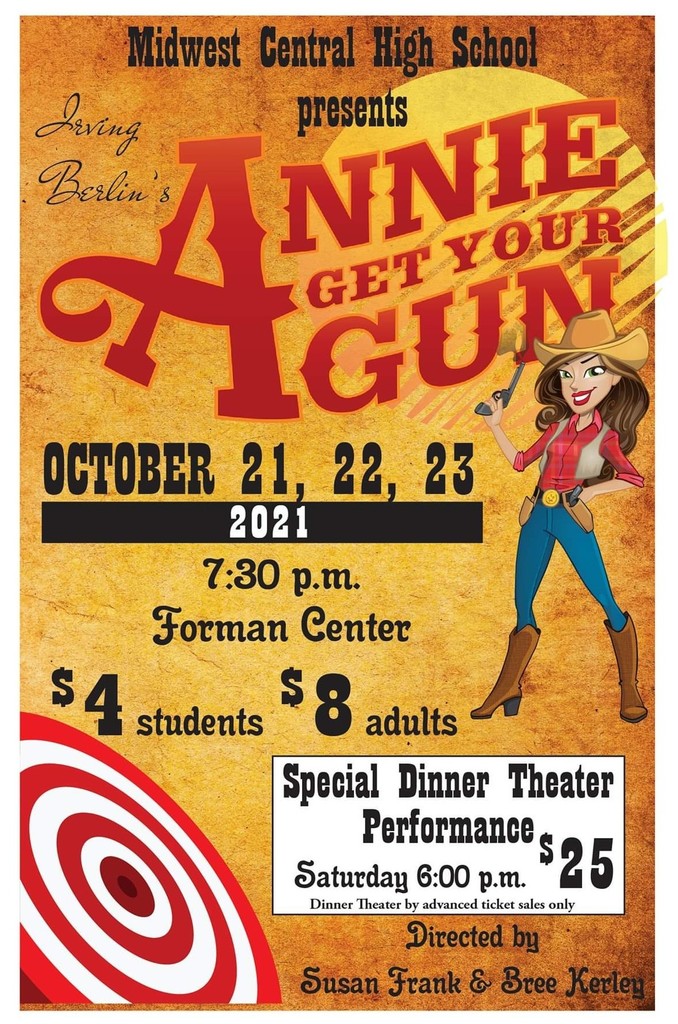 This weekend JV battled in the Rushville Tournament. They were able to defeat Brown County and battled with every other team. During the game against Brown County Khloee Morris had 15 hits with 6 of them being kills. Jenna Land had 17 assists. Way to go Lady Raiders!!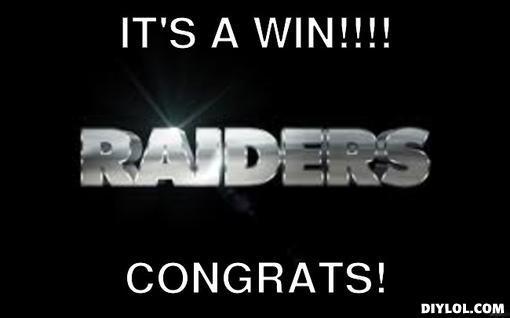 Students in Miss Sauder's STEM math class studied functions this week. They had to match stories to graphs and tables. They had to justify their choices to each other.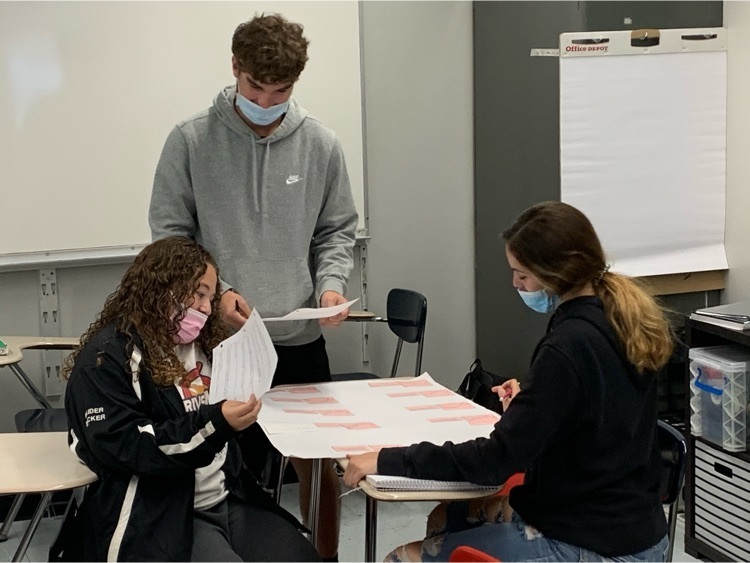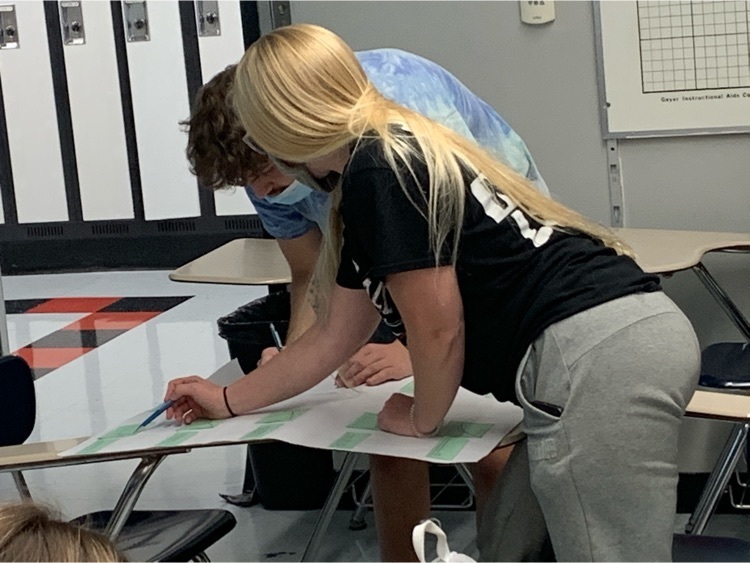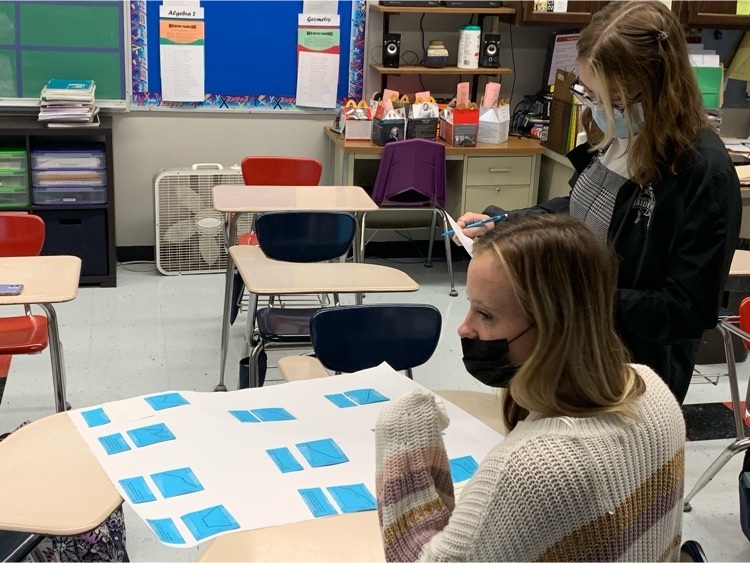 Happy Columbus Day!

Hello Raiders, Our COVID dashboard has been updated to reflect our numbers as of today. You can find our dashboard on our website at
www.MidwestCentral.org
Also a reminder that our parent teacher conferences are the evening of October 21st (3:00-7:00 PM) and the morning of October 22nd (8:00-11:00 AM). We'd like to see a larger than normal turn out for this year. Your students, more than ever, need you actively involved in their education. Sincerely, Dr. Todd Hellrigel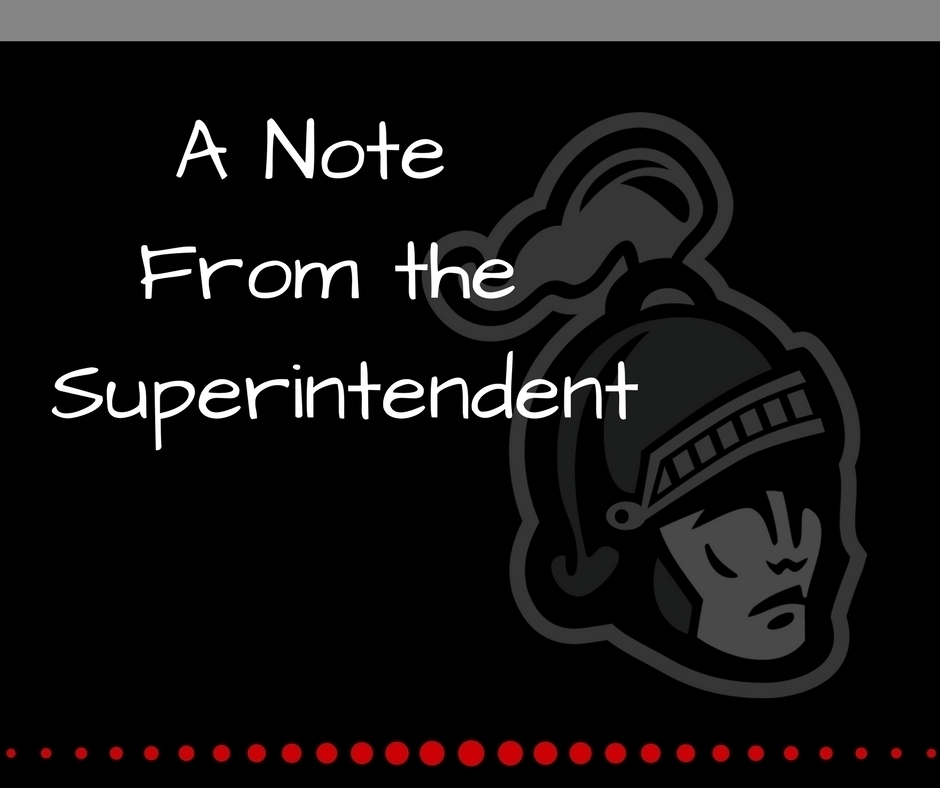 Reminder - There is no school on Monday, October 11th in observance of Columbus Day. Enjoy your 3 day weekend!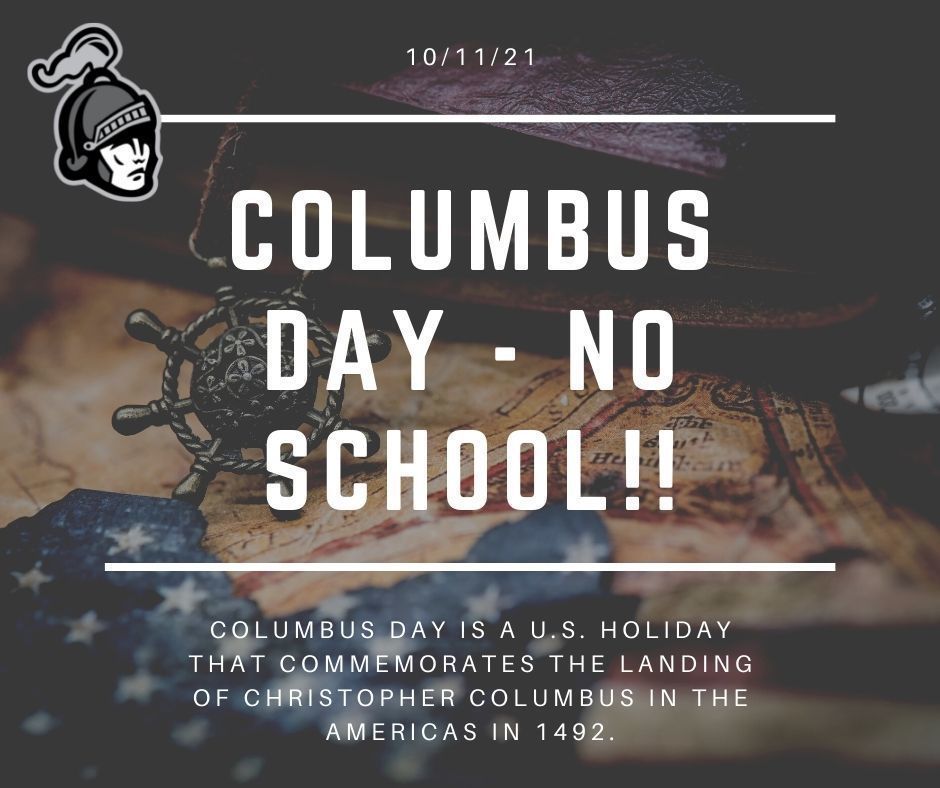 Congrats to Ms. Shaffer, our librarian, who received a $70,976 grant for a Library Restoration Project!!! Assists go to Ms. Garman and Mr. Lazarz for their help. This grant will have an impact on all 3 building libraries!!! Wow…that's a lot of $$$$! Great job Ms. Shaffer!!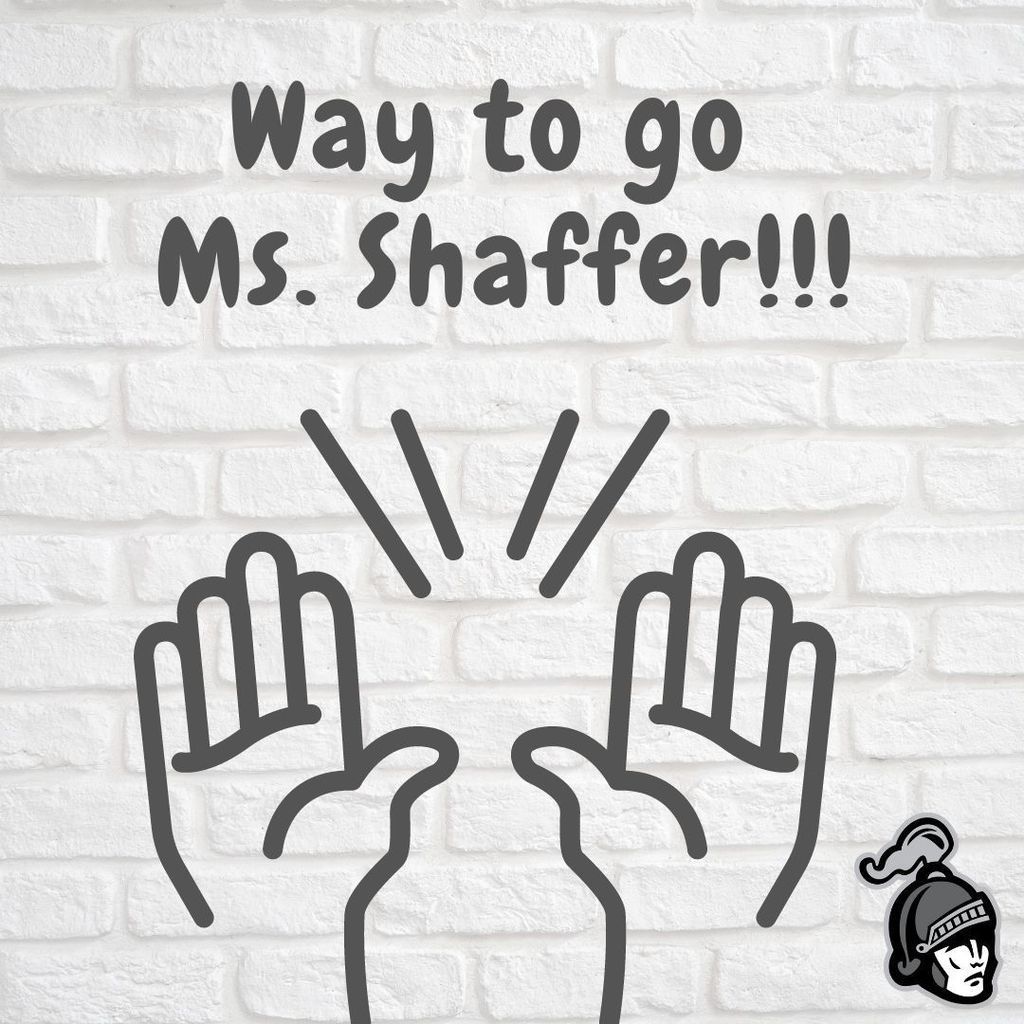 We still have dinner theater tickets available!!! Pictured are Alexa Kerley as Annie Oakley and Aiden Askins as Frank Butler Midwest Central High School will present the musical "Annie Get Your Gun" on October 21, 22 and 23, at the Forman Center at 7:30PM. Tickets may be purchased at the door each night. This musical is based on the real life story of Annie Oakley and Frank Butler, sharpshooters in Buffalo Bill Cody's Wild West Show, and is good family entertainment. Familiar songs include "There's No Business Like Show Business," "You Can't Get a Man With a Gun,", "I've Got the Sun in the Morning," and "Anything You Can Do I Can Do Better." There is a cast of 35 students who are directed by Bree Kerley and Susan Frank. There will also be a dinner preceding Saturday night's show at 6:00 PM. Dinner Theater tickets are by advance reservation only and are available for purchase now at the Midwest Central High School office. If you need more information, please call the high school at 309.968.6766.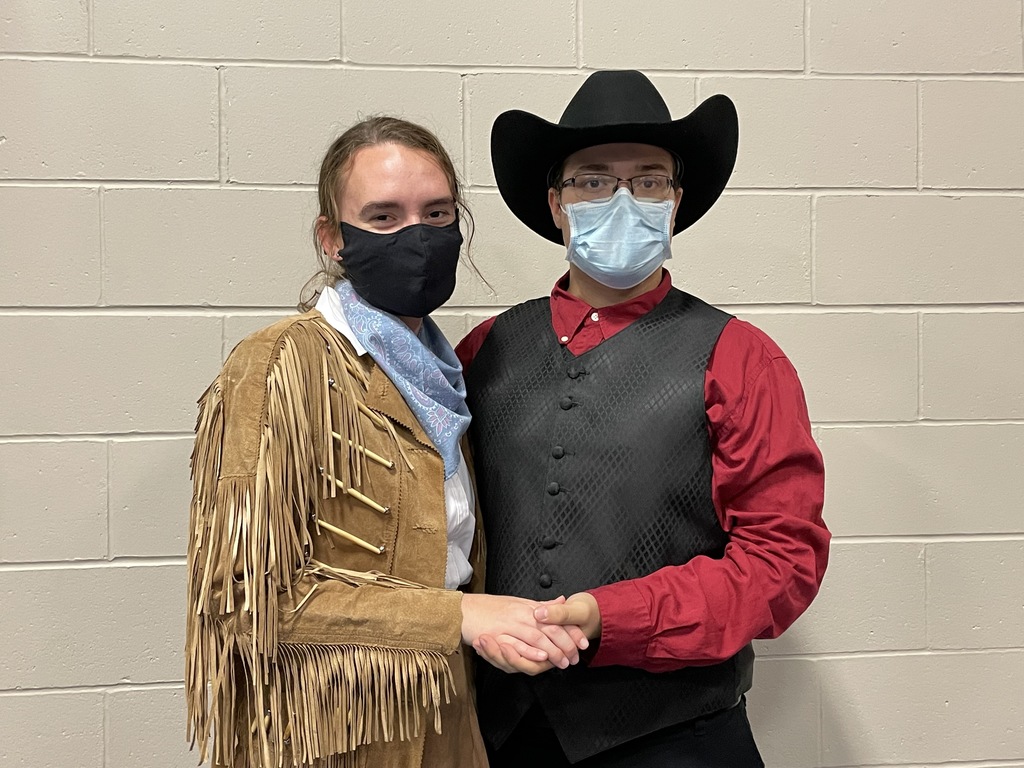 Juniors: we have 5 spots left for the PSAT/NMSQT. We will test on October 13th. Please see Ms. Lee for additional details and to sign up.


Juniors and Seniors: If you need to take the ICC placement test, we have a test session on October 21st at noon. You need to sign up in Ms. Lee's office.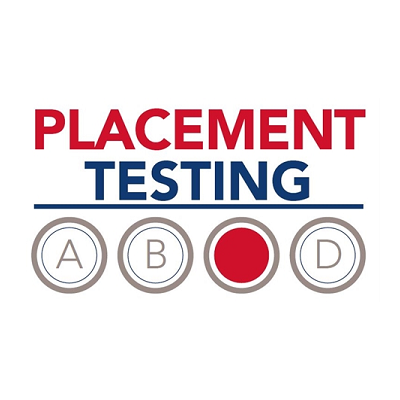 Thank you everyone for coming out to our WILDLY SUCCESSFUL volley for a cure event AND Senior Night!!! The stands were packed!!! The gym was loud!!! And everyone had a great time! We SOLD OUT of our Gondolas and almost sold out of T Shirts! Our $1 serving game was fun and had a lot of participation! Shout out to our donors: - the families and the players for your amazing basket donations AND baked goods! - Local businesses: Railhouse, 2Ps Pizza, Lees Restaurant, Country General, Firehouse Pizza, Avantis and Dollar General! - Our student section for all their incredible support this year! We will be reporting our overall donation for Susan G Komen once it is totaled! Thank you everyone again!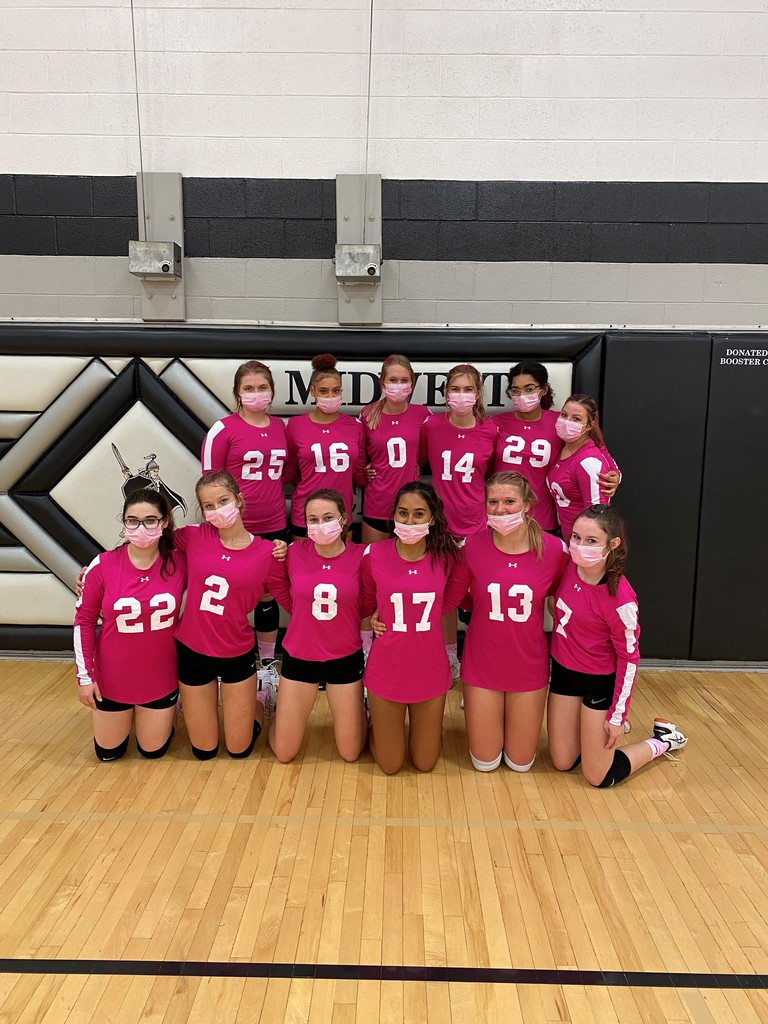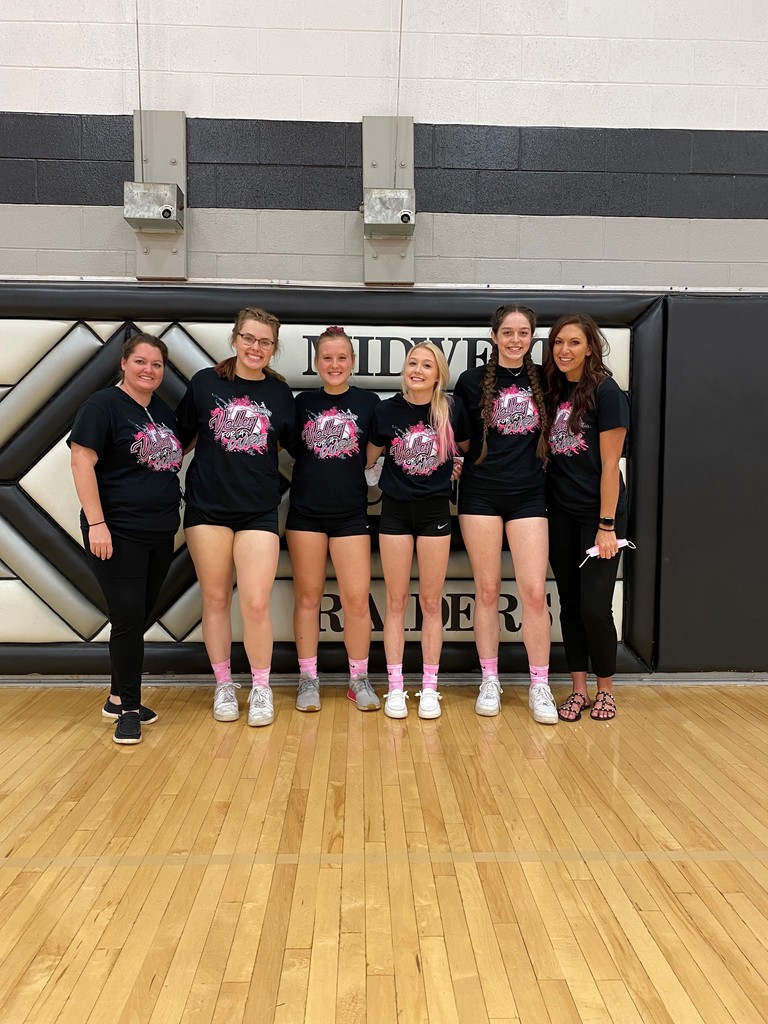 REMINDER! Dinner Theater tickets go on sale TOMORROW (October 6) at 7:00 AM in the Midwest Central High School front foyer. $25 per adult ticket, $12 per child's ticket (ages 10 & under). Cash or checks accepted. Checks payable to MCHS.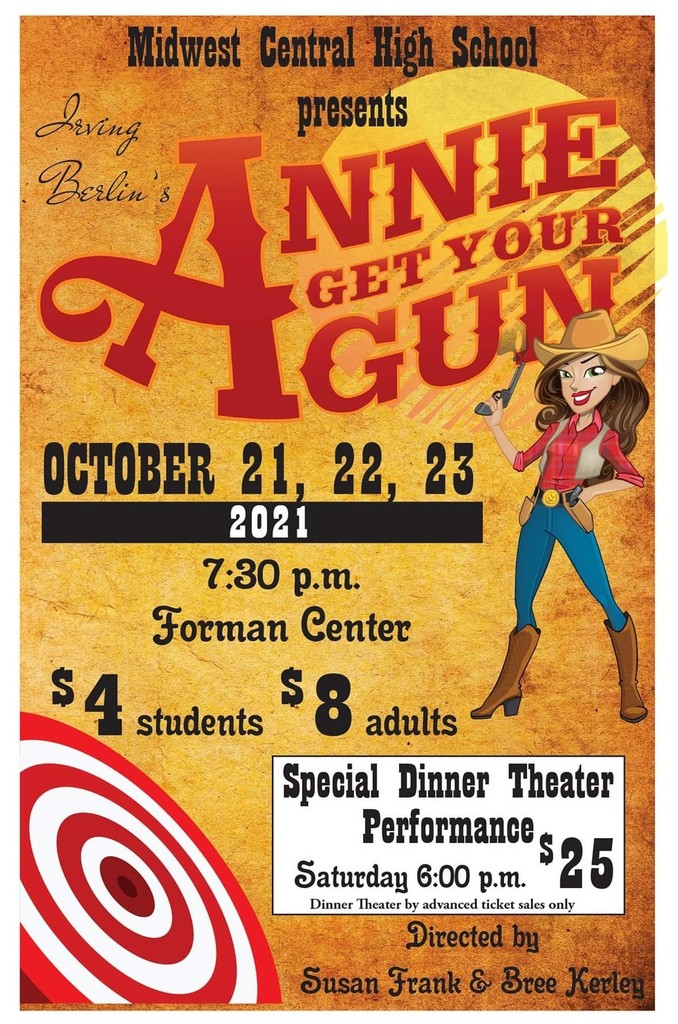 It's the final countdown!!! Join us ...TODAY! Gondola sales start at 5:00 PM at the high school! There will be t-shirt sales and raffles for the VOLLEY 4 A CURE EVENT & SENIOR NIGHT! T-shirts are going FAST! Sizes range S-3XL! $15 each! While supplies last! Contact the school or a volleyball player to get your shirt!!! SEE YOU THERE!!!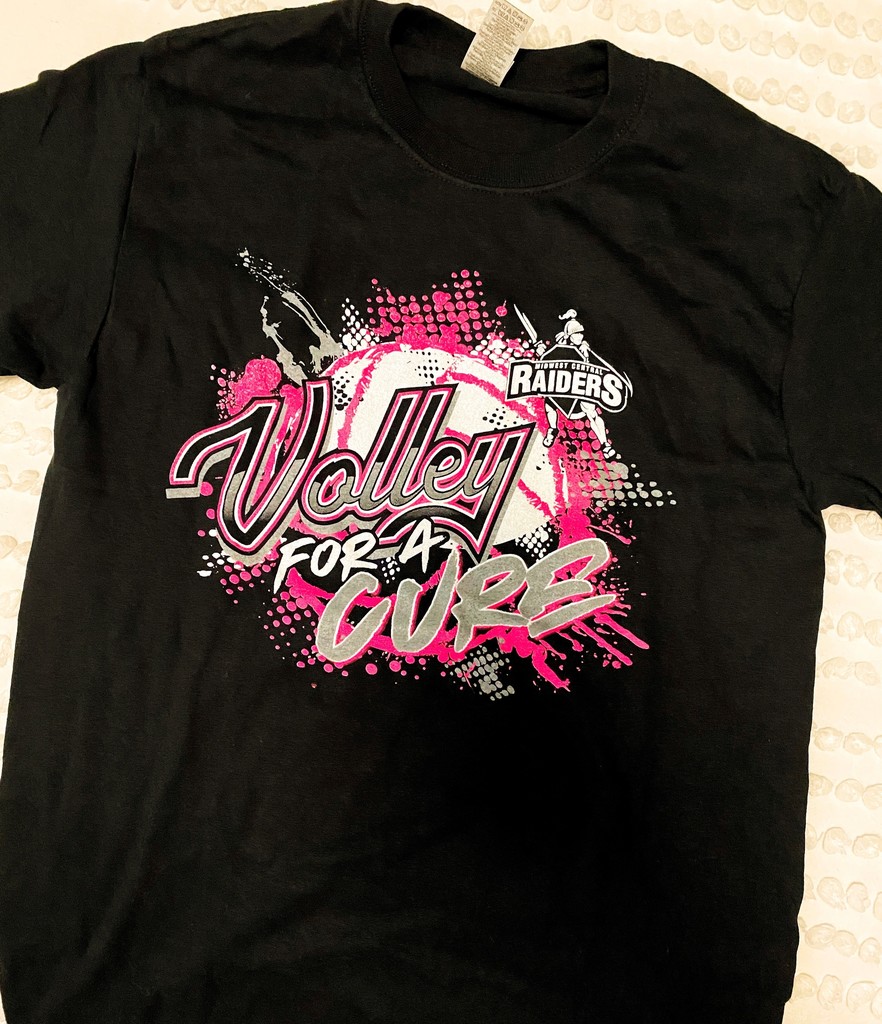 Tonight we recognize 4 amazing young women as their career in volleyball at MCHS comes to a conclusion! The coaches feel incredibly honored to not only have coached these athletes but seen them grow and can't wait to see what they accomplish in the future! Tonight will be a night to remember! ❤️Come see them battle against their opponent tonight at volley for a cure!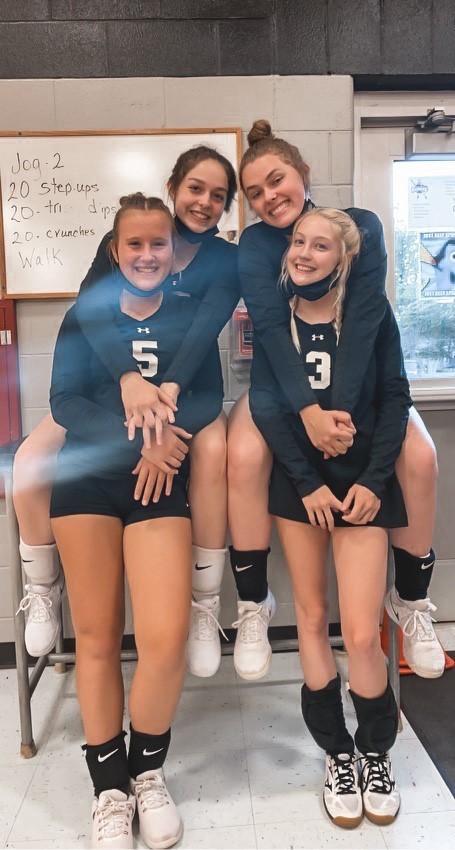 Midwest Central is THANKFUL to have a pretty AMAZING custodial staff! A HUGE THANK YOU goes out to each of you for the hard work you put in daily! You are all rock stars!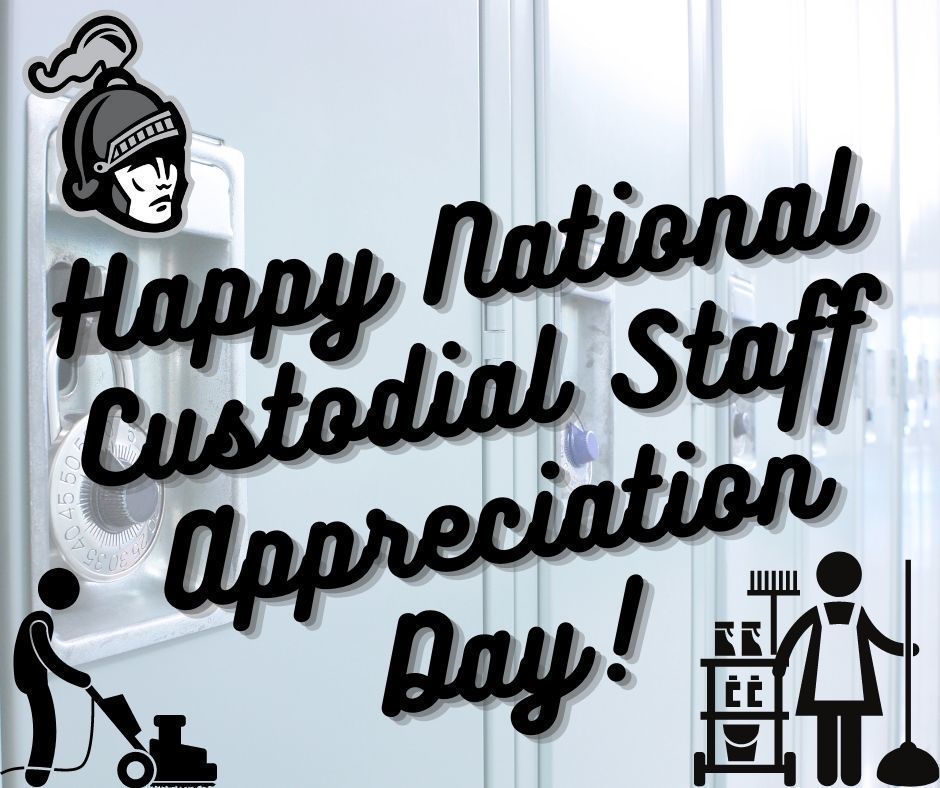 Picture retakes are October 14th! Any student or staff member who has not had their photo taken needs to have a picture taken, even if you are not ordering. They will be here until noon for students who work off-site in the morning. Order envelopes are available on the office ledge.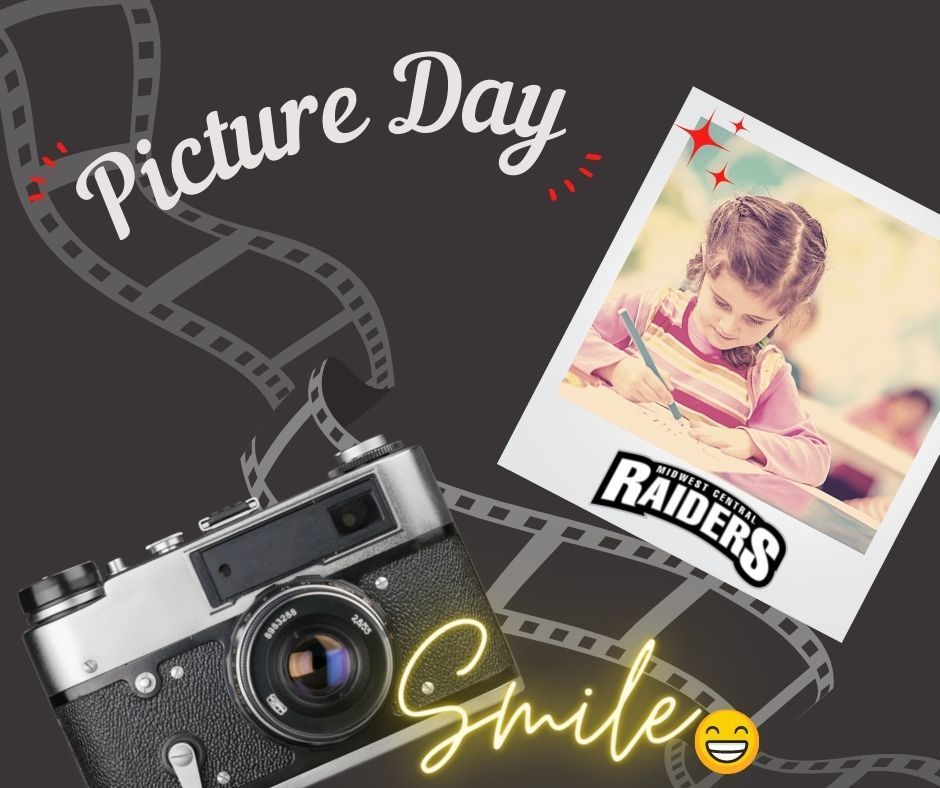 Midwest Central High School's Chapter of National Honor Society inducted 15 new members into their organization on Wednesday, September 29. The National Honor Society is the nation's premier organization established to recognize outstanding high school students. More than just an honor roll, NHS serves to recognize those students who have demonstrated excellence in the areas of scholarship, service, leadership, and character. Congratulations! New Inductees Front Row L-R: Aiden Askins, Aaren Baker, Kevin Chaney, Cora DeSutter, Mackenzie Devall, Noah Enderby, Ella James, Kathrine Hearne Second Row L-R: Kayla Julius, Emily Larsen, Amelia Martin, Kara Reed, Iree Simer, Kassidy Skaggs, Abbey Watson 2021-22 Officers L-R: Olivia Lewis (Student Activities Coordinator), Alexa Kerley (Vice-President), Hailey Green (President and Student Council Representative)