First Quarter Honor Rolls HIGH HONORS: Grade 9: Abrahm Busch, Lilly Danner, Lillian Jones, Lily Justus, Mackenzie Maslana, Faith Meeks, Shylo Monroe, Lilla Simer, Vera Weers, Lexi Wood Grade 10: Carly DeSutter, Ayden Forbis, Ayla Jockisch, Cameron Jones, Remi Kraft, Brigit McCamy, Keaton McLean, Alaina Pettijohn Grade 11: Archer Busch, Joseph Farnam, Jenna Land, Courtney Maslana, Lily McKimson, Collin Parkin, Lily Rollyson, Karsyn Skaggs, Logan Tharp, Kaydence Wolfe Grade 12: Hannah Anderson, Cora DeSutter, Mackenzie Devall, Noah Enderby, Rachael Hayes, Emily Hill, Kayla Julius, Heyvn Lee, Amelia Martin, Reece Nowack, Piper Reynolds, Aiden Schmidt, Ashlynn Sheets, Dawson Stone, Madison Stropes, Anna Vroman HONOR ROLL: Grade 9: Mylie Adkison, Christopher Ballard, Luke Charlton, Garrett Colson, Joslyn Dawe, Kamden Garman, Camryn Grashoff, Zachary Highland, Dalton Johnson, Jordan McCain, Chloe Meiner, Timothy Morris, John Payne, Collin Price, Gabriel Provence, Madeleine Roberts, Connor Rutledge, Jack Taylor, Khloe Tribbett, Jenna Tucker, Chance Whisler, Howie Whittles, Edward Witt Grade 10: Jaylynn Begeman, Mahayla Byrd, Lilian Cleaver, Zarian Cohenour, Gracie Durrette, Hawa Fassa, Greg Faux, Rihanna Fitch, Joshua Flores, Emily Foust, Zackary Graves, Arianna Greiner, Ryan Henry, Baylie Holeman, Riley Kinney, Ethan Land, Marissa Pimentel, Dylan Prather, Mylie Runyon, Owen Schmidt, Johnathon Schnoor, Madeleine Sidwell, Gracie Stahl Grade 11: Alaina Askins, Taylor Baughman, Ayanna Bishop, Noah Calhoun, Kerri Canada, Trace Davis, Hollie Ford, Ella Glover, Eryn Lamberson, Justin Lawson, Liliana Leon, Khloee Morris, Makayla Morris, Rylan Nowack, Jaymian Parker, Isabella Passmore, Timothy Pfeiffer, Myla Simon, Tyler Stevens, Makayla Tarpley, Kailyn Thomas, Paige Westerfield Grade 12: Brayden Bishop, Kiera Butler, Hunter Cleaver, Allie Coriell, Melissa Gale, Keegan Helfers, Alexis Highland, Ella James, Logan Justus, Emily Larsen, Austin Miller, Ava Rademacker, Bryce Roberts, Kindall Shanklin, Colton Sharp, London Thomas, Eli Woodley Edit to add 11/1/22 - Due to an error in grade calculations, the following students were inadvertently left off of the first HONOR ROLL list: Grade 11 – Georgia DeCanter, Aiden Kolves, Hunter VanOrman Grade 12 – Austin Kammeyer, Abbeygail Watson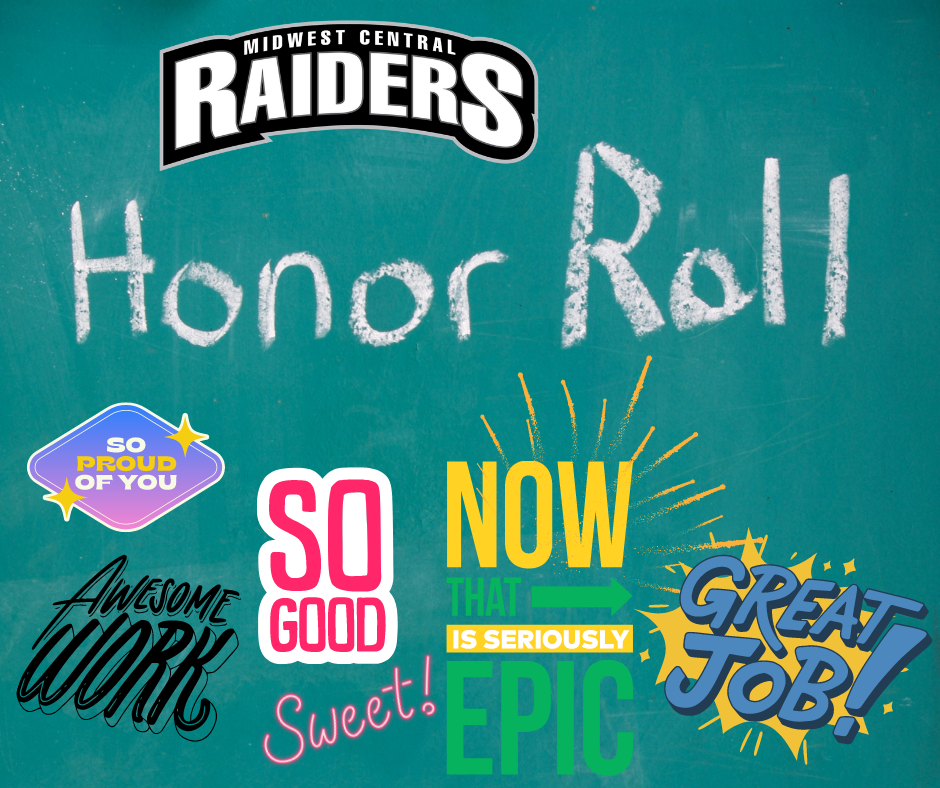 Wishing all of Raider Nation a safe and very HAPPY HALLOWEEN!!

MCHS Student Council Members dressed up and went Trick or Treating for Canned goods for Emmanuel's Warehouse. Students had a great time and were pleased with the amount of goods we collected to donate. Thanks to everyone who donated!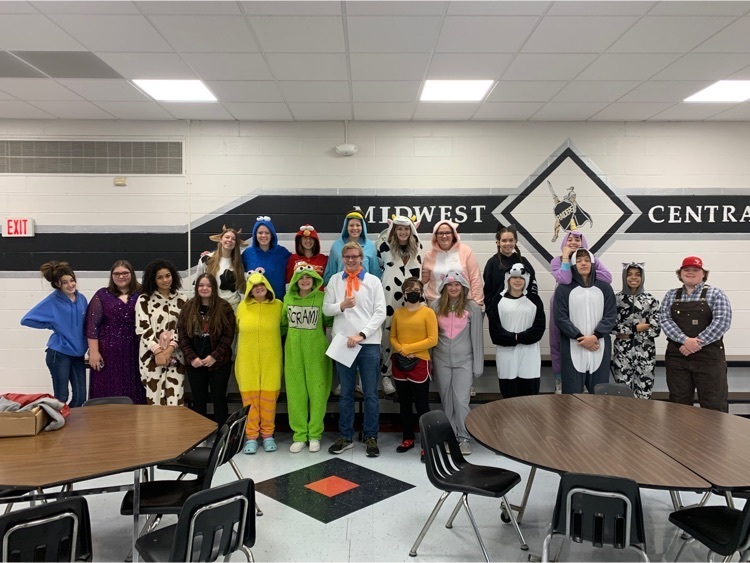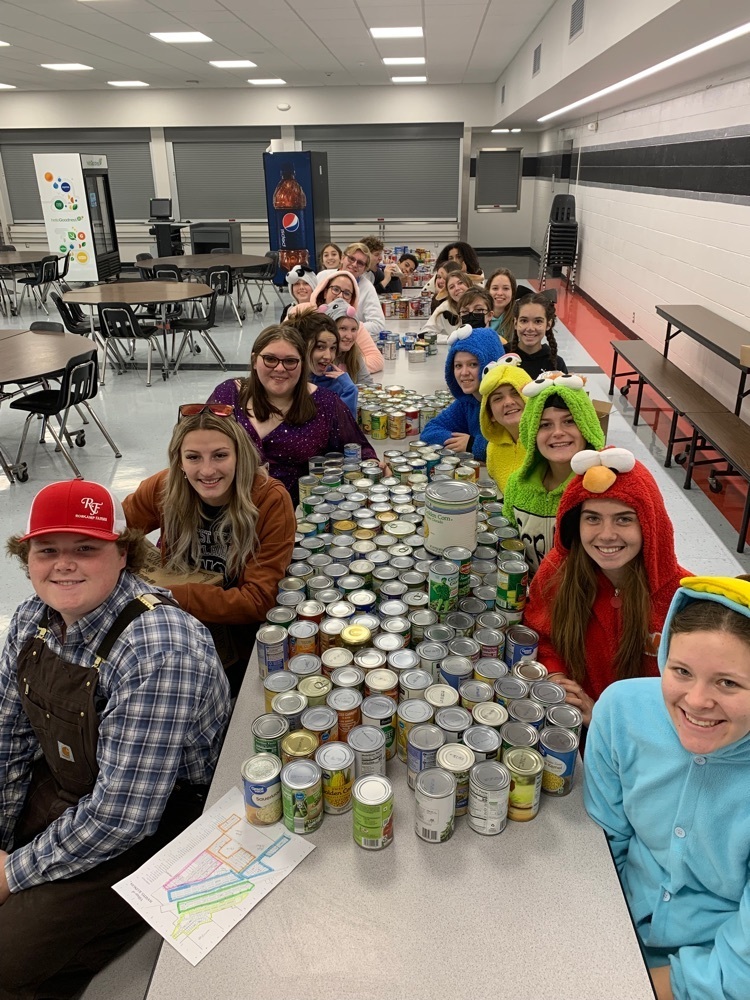 Students are enjoying the black light dance sponsored by the Spanish Club in honor of Day of the Dead.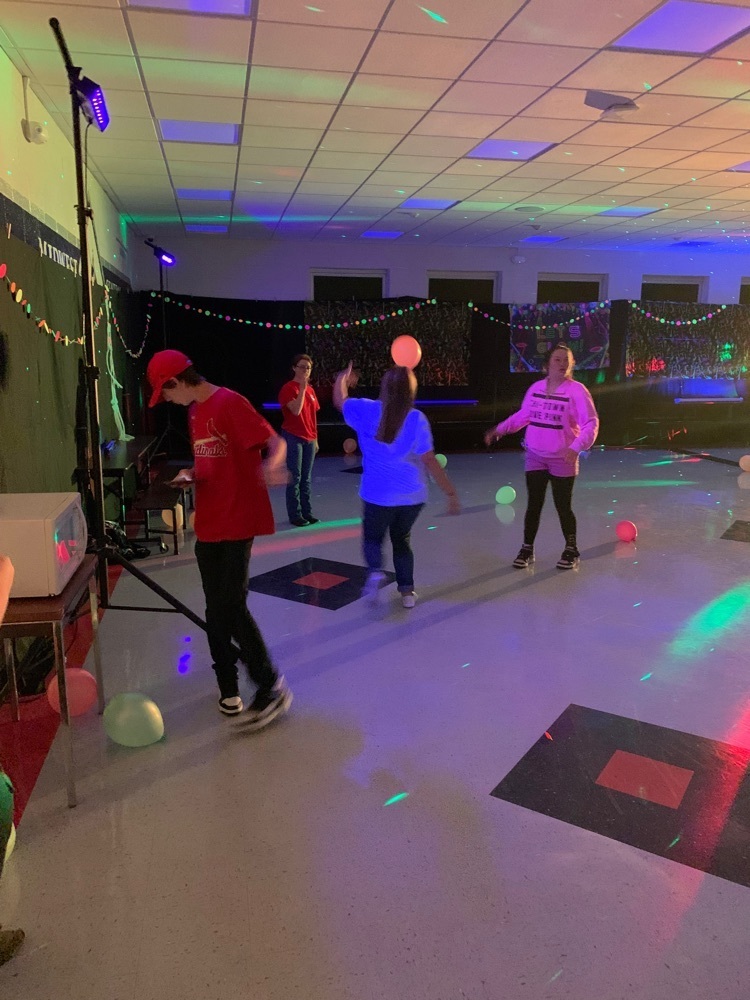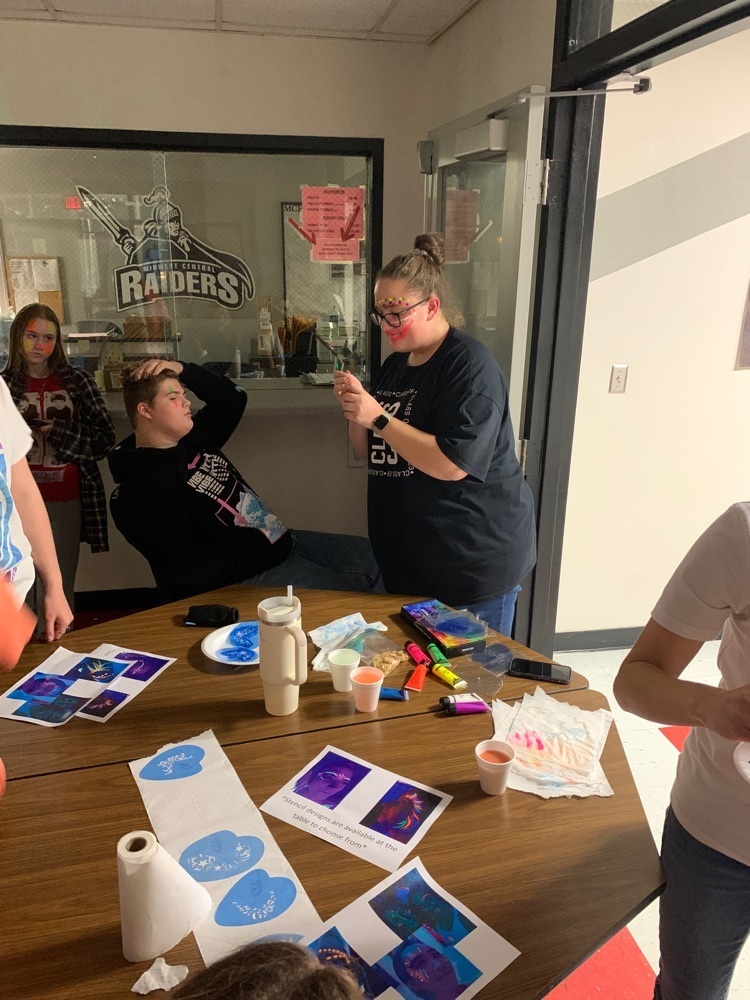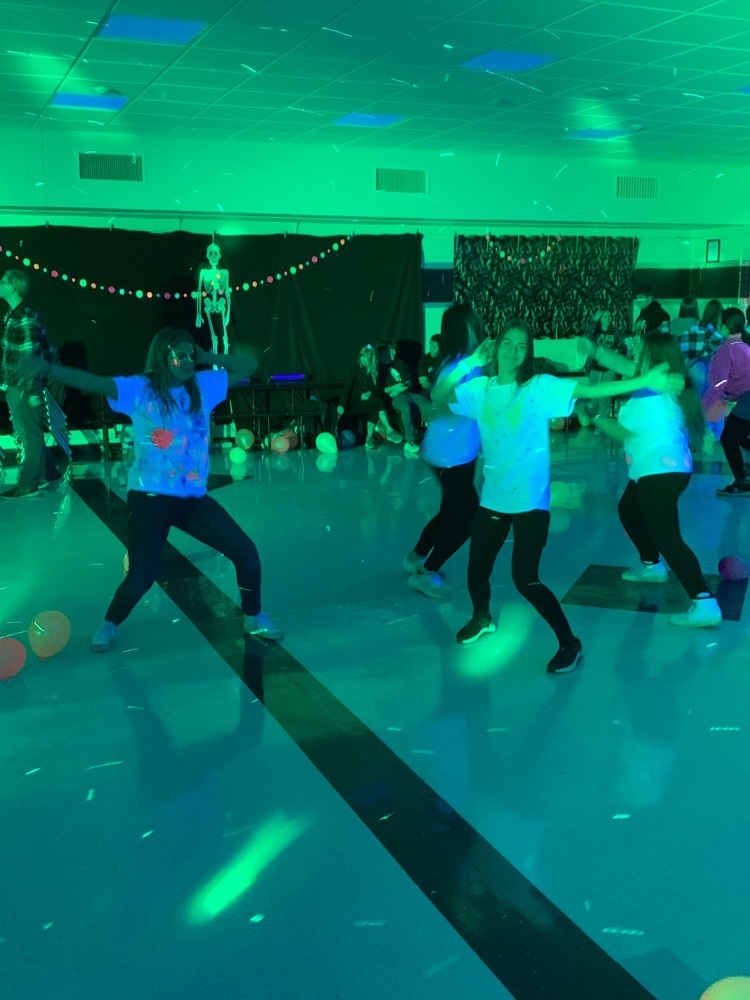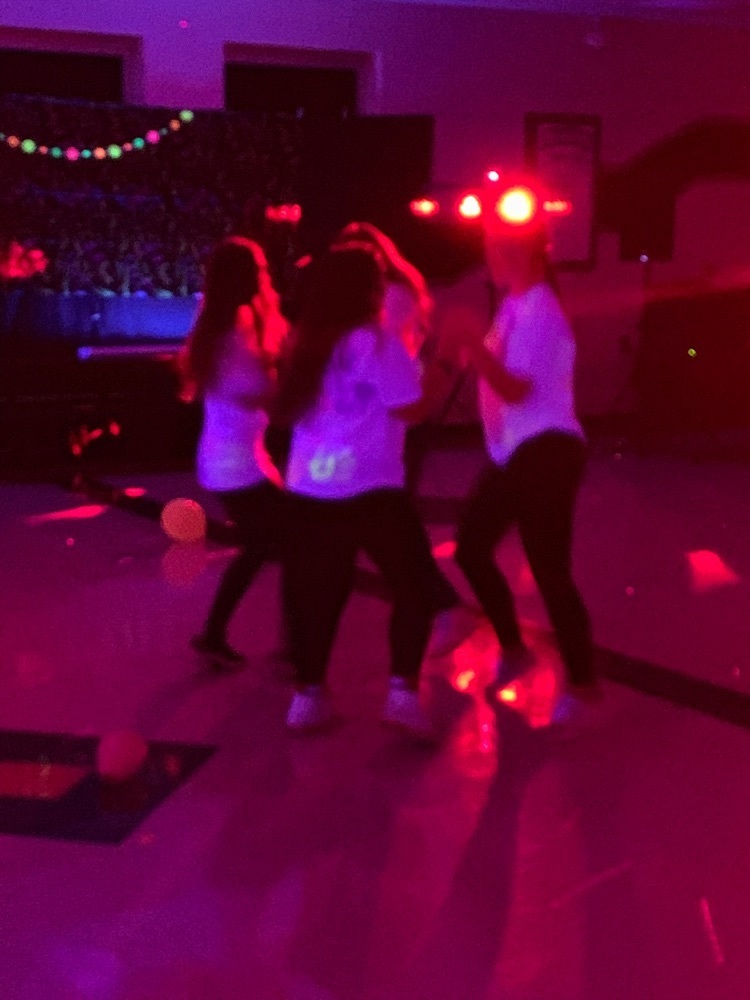 Dear Raider Parents and Guardians, The safety and security of our students has been, and continues to be, a top priority at Midwest Central CUSD #191. We have worked diligently over the past few years to improve our protocols and procedures, harden facilities, increase communications with stakeholders and strengthen our partnership with law enforcement. In order for our safety efforts to be truly successful, we need your help. Please talk to your child about the importance of alerting law enforcement or district administration immediately about any threats of violence or safety concerns at school. One easy way to report safety concerns is through the state's new confidential reporting platform, Safe2Help Illinois, which is staffed 24/7 by trained help line professionals. When someone reports an urgent threat through this platform, phone calls are immediately made to a District level team who then notify specific school officials and develop a plan of action. A Safe2Help button is located on the front page of our website,
www.MidwestCentral.org
, and will direct you to a site providing you several options for making reports. Over the past month, there have been instances of rumors and misinformation spreading amongst students or on social media before it was reported to school officials or authorities. In these instances information was reported days or weeks after the triggering incident. What transpired as a result was damaging information being shared publicly and doubts being cast that the district is not addressing the situation. I assure you Midwest Central CUSD #191 will always take any threat or safety concern seriously. For instance, each situation that has occurred over the past month has been investigated and determined to not be credible. If a threat ever is credible, I promise you would hear directly about the incident from us. To close, we have wonderful students, caring staff and supportive families in our communities. Let's all work together and keep the lines of communication open. Thank you for your patience and support, Dr. Todd Hellrigel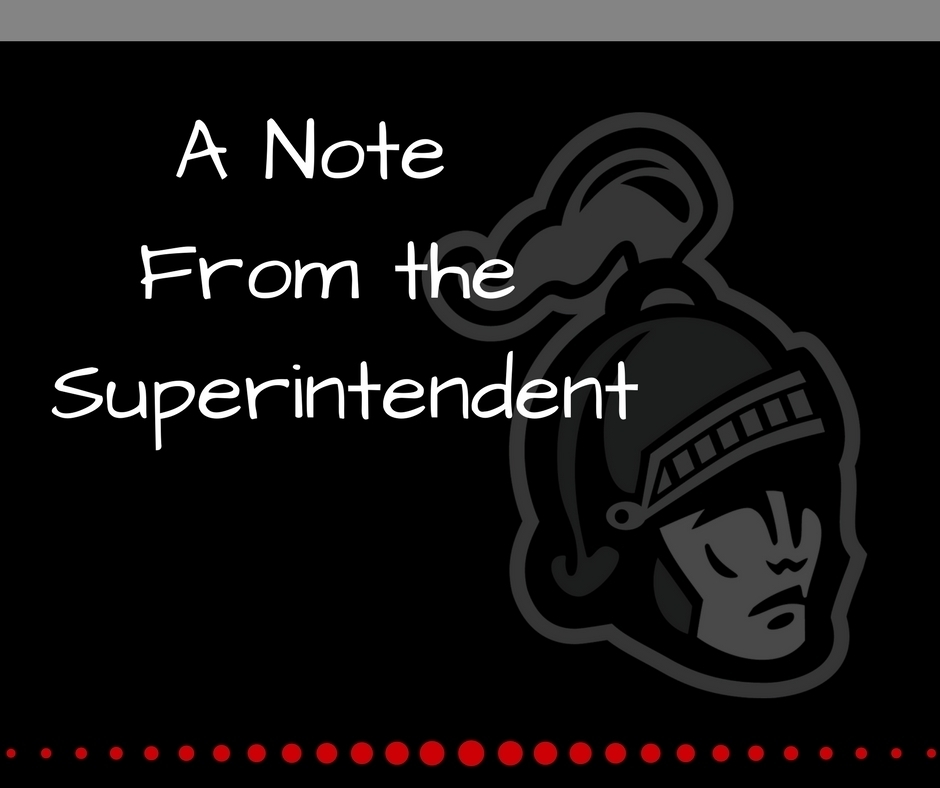 Join our team!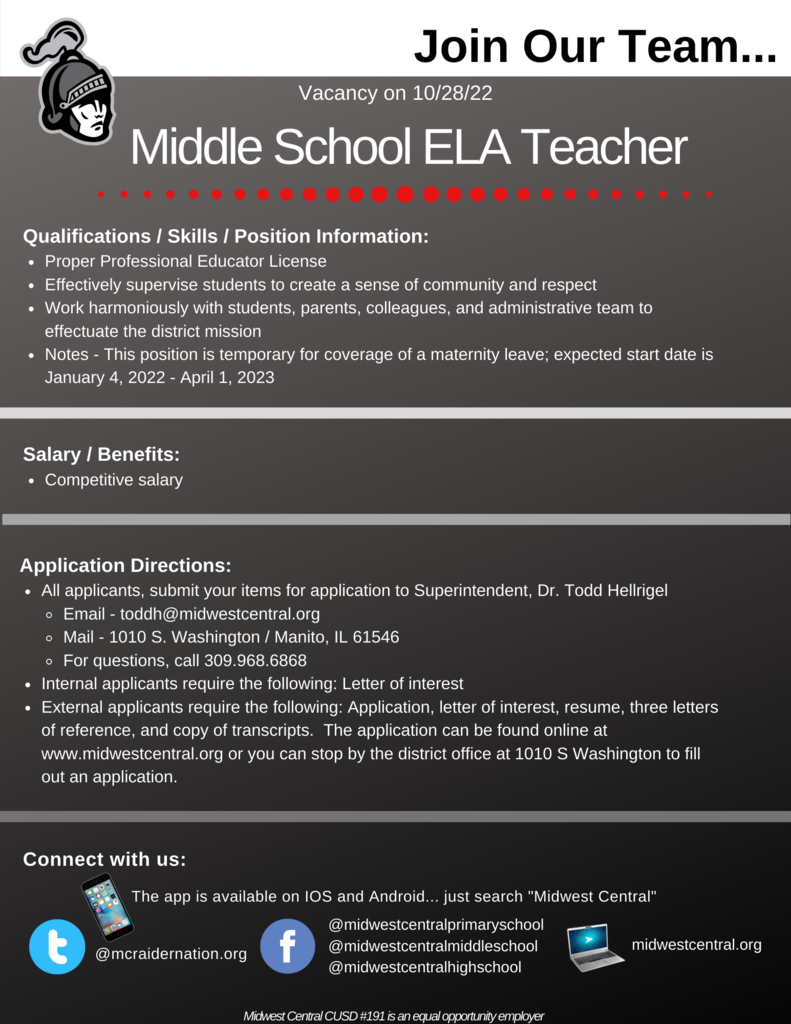 Don't have time to shop? We have elves that will do the shopping for you. All you have to do is drop off your cash or check (made payable to Midwest Central with "Snow Buddies" in the memo line) to any of the school offices. Would you like to shop for your own Raider family? We will be ready to hand out information on 11/14/22. All presents need to be turned in by 12/12/22 to the Primary School .

A note from Coach Brittany: The season ended with a fighting loss against Macomb… but this season was anything but a loss! Long lasting memories were embedded, friendships were built and nurtured, new experiences happened, passion fostered and growth in all the ways: mentally, physically and emotionally. I want to personally thank administration, teachers, community and parents for the constant love and support for our organization. And to the players, sports are one of life's great joys. The time, effort, sweat, tears, happiness, frustration, excitement… the early EARLY mornings and the late LATE nights… the reps upon reps upon reps… the life lessons and skills… always looking to be 1 degree better at a time… win one point at a time… viewing only ourselves as our competition… together. It was truly a season for the books! I know I speak for Coach Sidwell and myself when I say, it was such an honor and will continue to be an honor to be a part of your lives not only IN season, but also in life! To those leaving us, this isn't goodbye! You will be TRULY missed! To those freshman-juniors and INCOMING 8th graders, we will see you next season!!! 🤍🏐 #LadyRaiders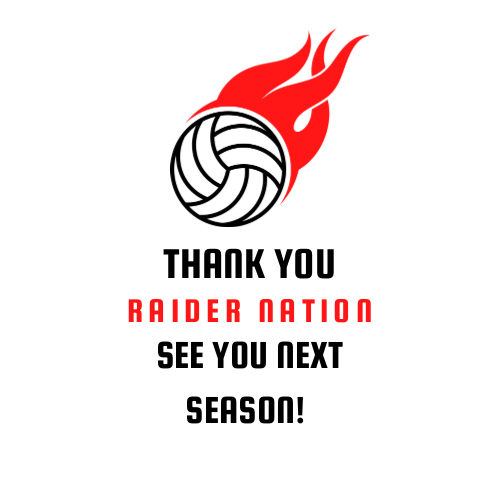 Seniors – Josten's will be back to take your graduation orders this Thursday, October 27th during lunch and study hall. Please turn in your orders at this time. Extra packets are on the office ledge if you need one.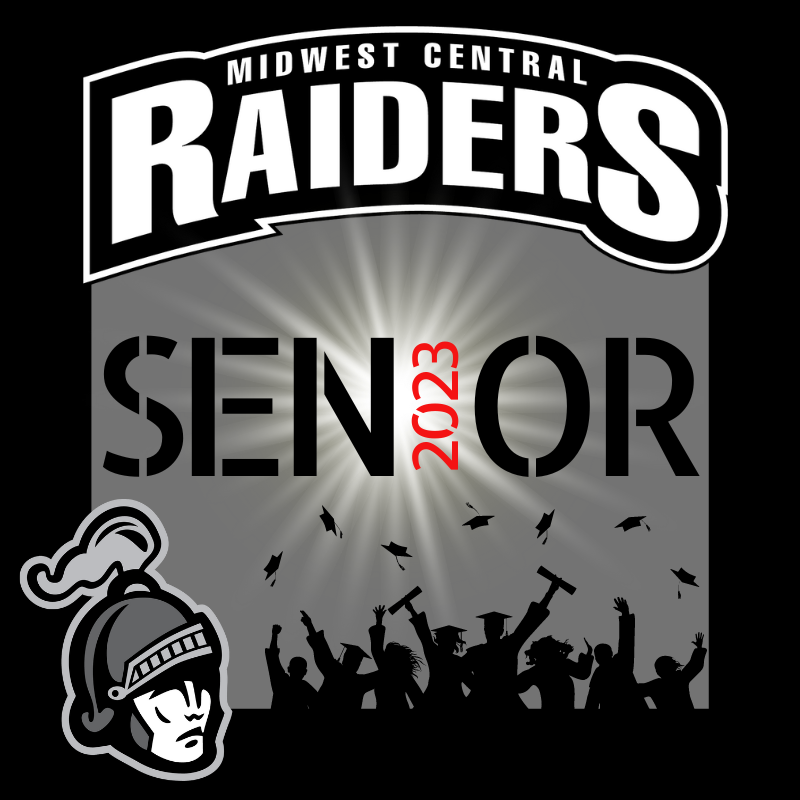 MC VBALL won their first regional game against Farmington in 2 sets last night! Jenna Land had 12 assists, Aaren Baker had 10 assists. Khloee Morris had 5 blocks! The leaderboard for Kills was extensive with Ella Glover with 7 kills, Liliana Leon with 6, Khloee Morris with 5, Izzy Newton with 3 and Emily Larsen with 3! Defense was awesome with Baylie Holeman with 5 Digs and Gracie Durrette with 3, Izzy Newton with 2 and Emily Larsen with 2! The Lady Raiders travel BACK to Monmouth tonight to face Macomb head on for their second regional game! If you see a Lady Raider today, wish them Good luck !!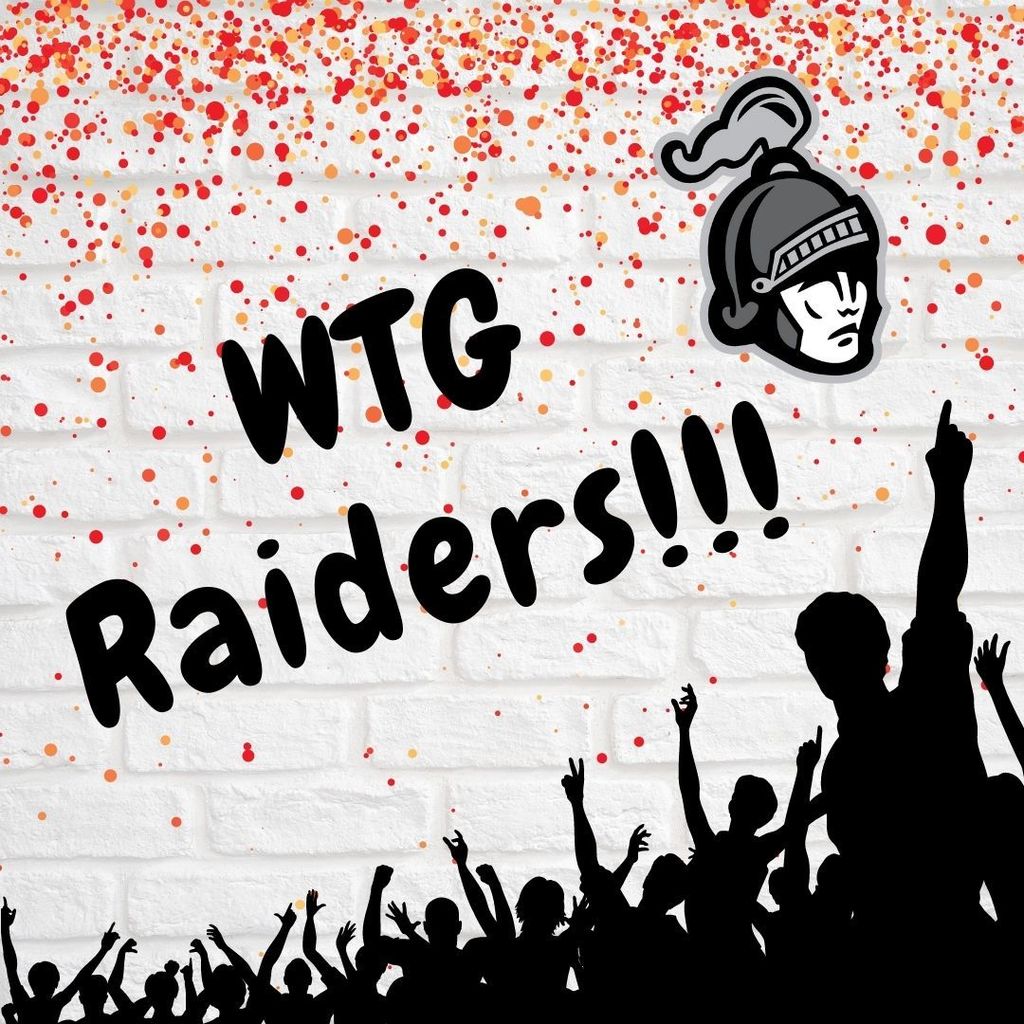 With their opening round victory last night, the Lady Raiders travel back to Monmouth-Roseville tonight to play Macomb at 6:00. Good Luck Ladies!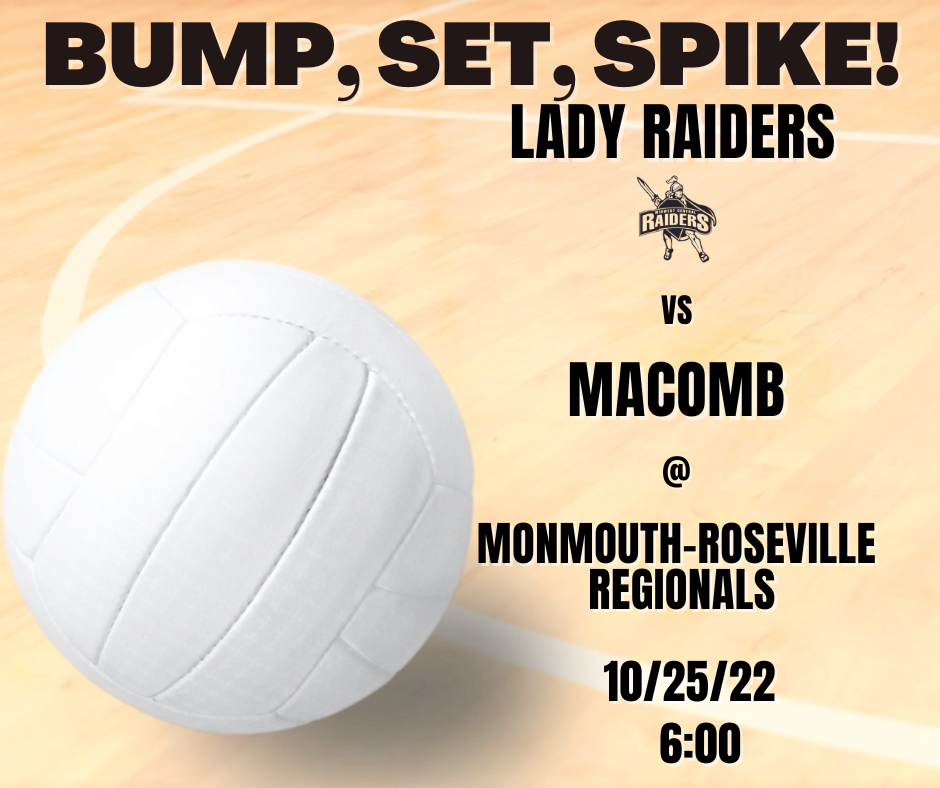 The Fall Sports Athletic Awards Night for volleyball, golf, and cross country will be October 27th at 6:15. The Winter Sports Parent Meeting for basketball and cheerleading will be held on October 27th at 7:00. The coaches meeting will follow. At least one parent needs to attend the 7:00 meeting with the AD. If you attended the Falls Parent Meeting, then you only need to attend the coaches meeting.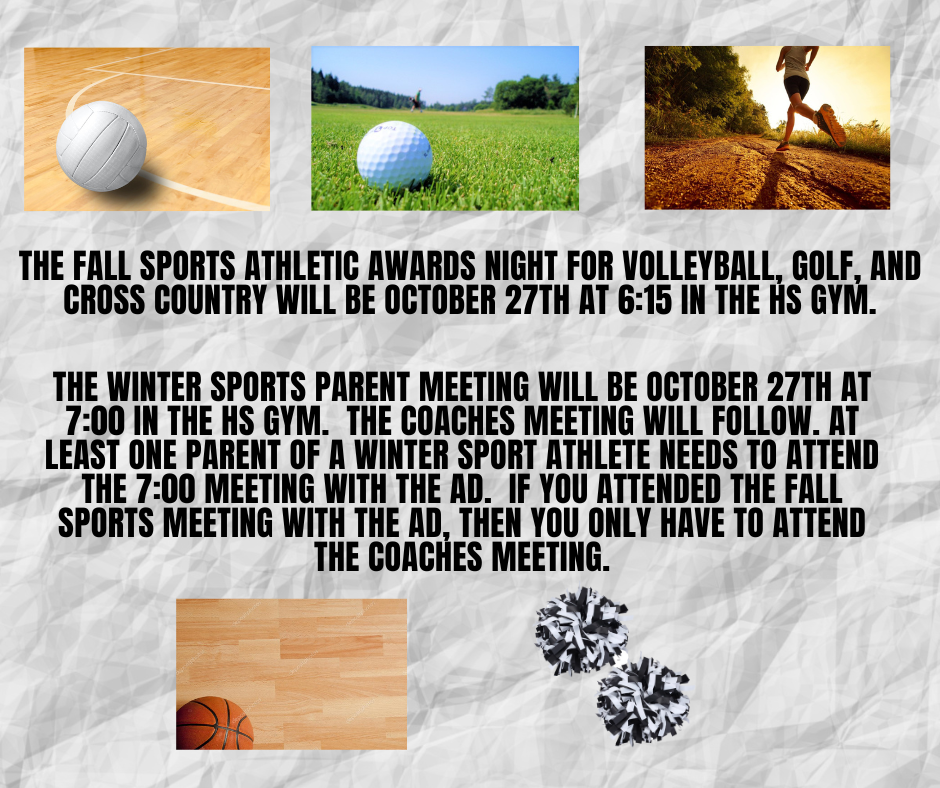 The Lady Raiders travel to the IHSA Monmouth-Roseville Regionals tonight to play Farmington at 6:00. Good Luck Ladies!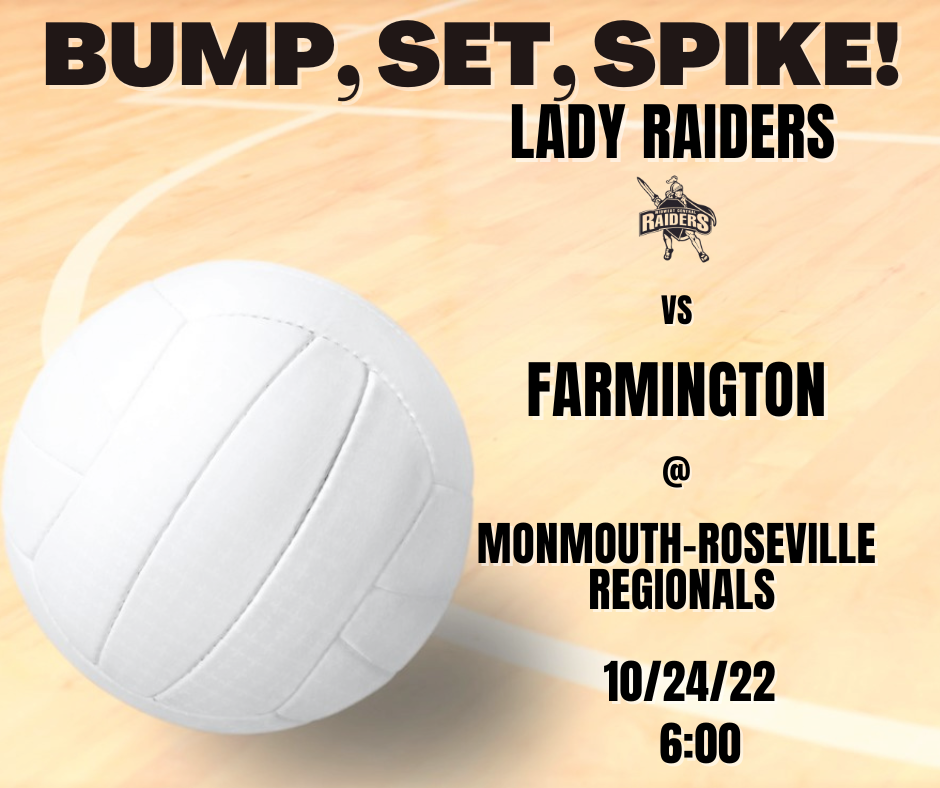 The Raiders travel to PORTA today to compete at the IHSA Regionals. The girls race starts at 10:00 and the boys run at 11:00. Good Luck Raiders!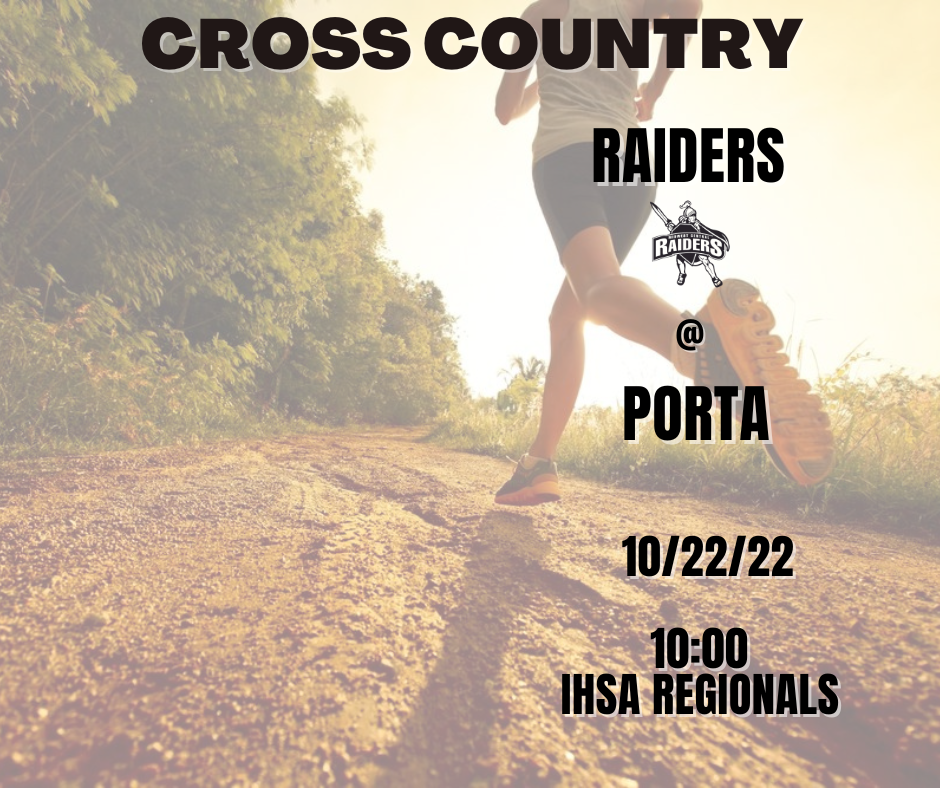 It's Red Ribbon Week time!

Reminders - Today is 1 hour early dismissal because of Parent/Teacher Conferences. Tomorrow, no school for students for Parent/Teacher Conferences.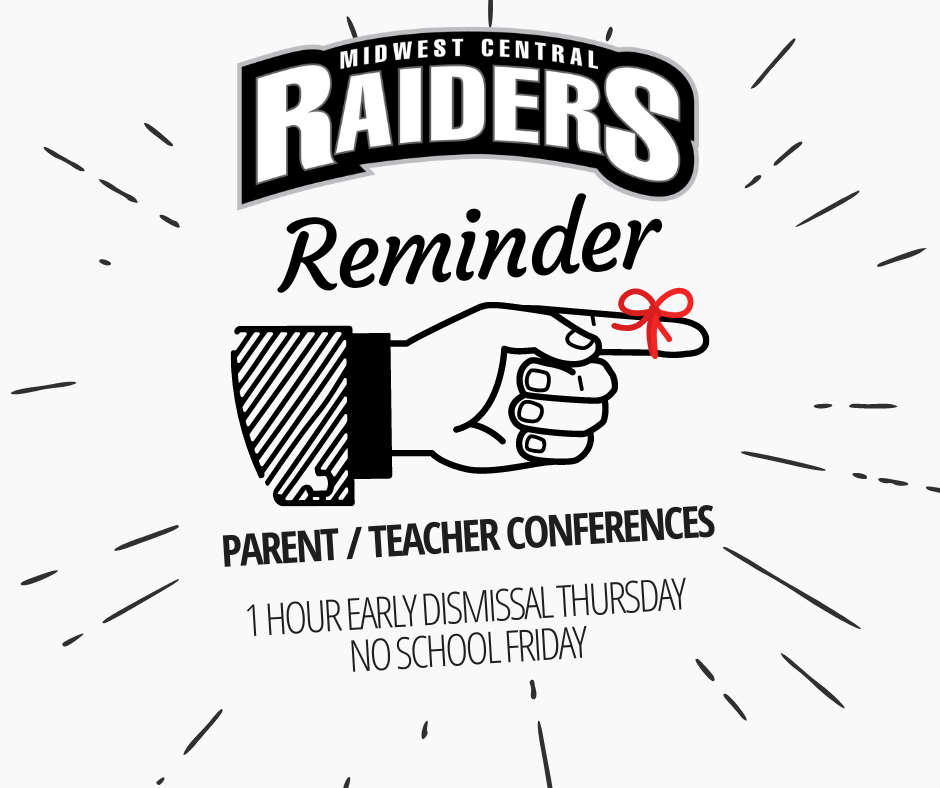 We hope to see you there!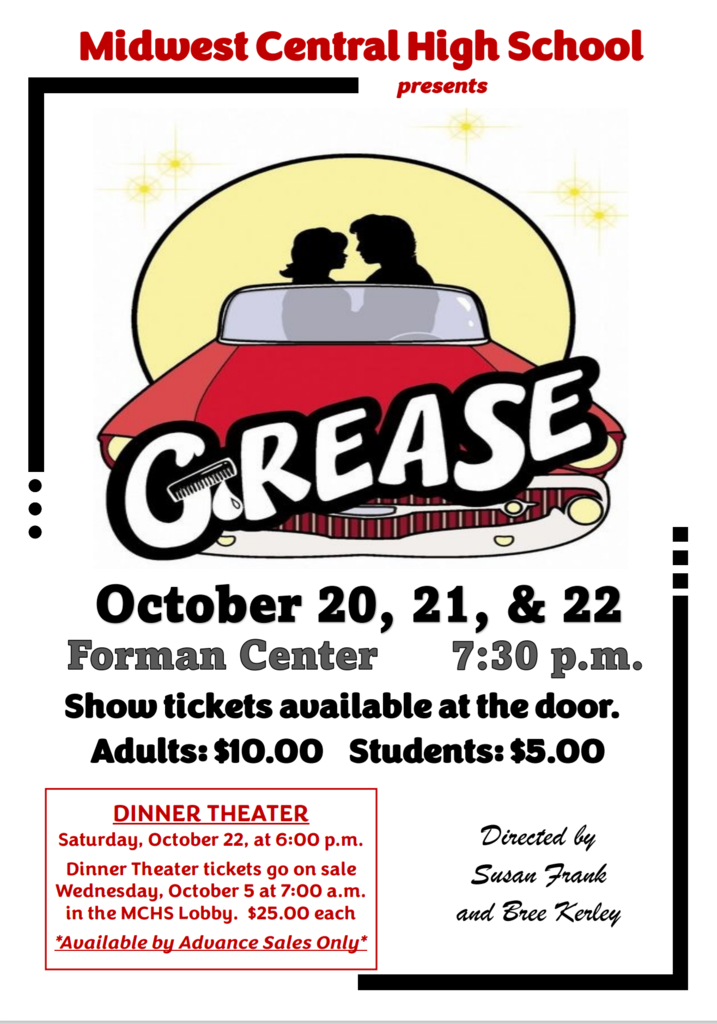 Mr. Clark's Plant Science Class is cleaning the greenhouse to utilize it over the winter and into next Spring! If you have any seeds or other supplies you would like to donate to the greenhouse, please contact Mr. Clark at
lclark@midwestcentral.org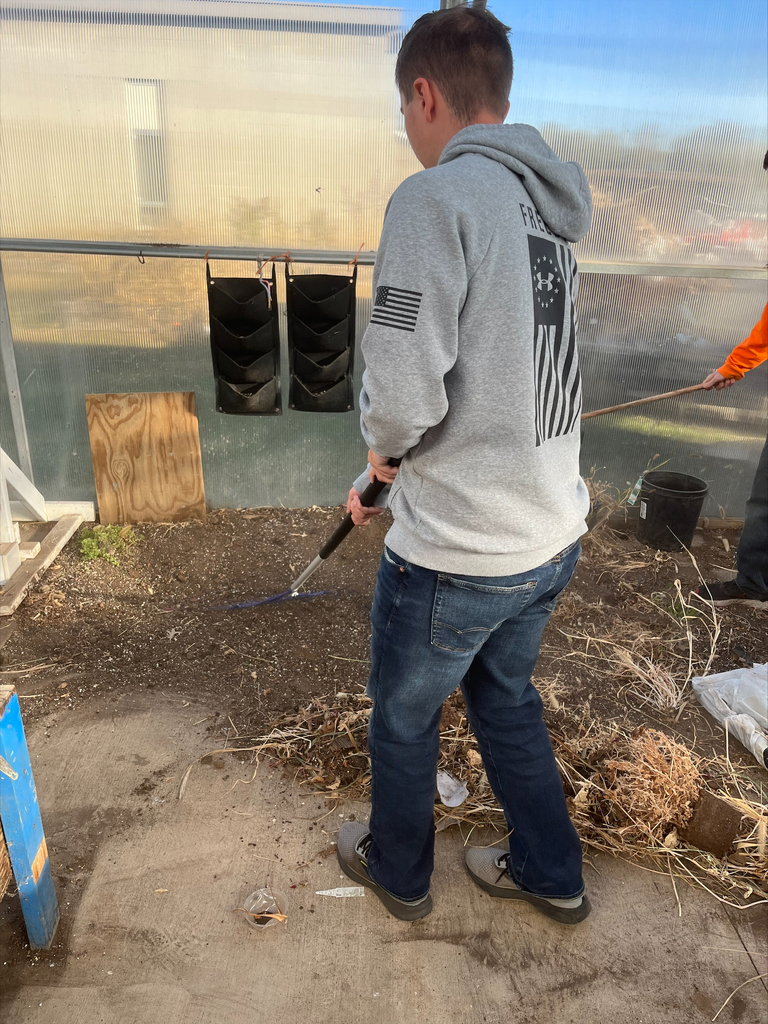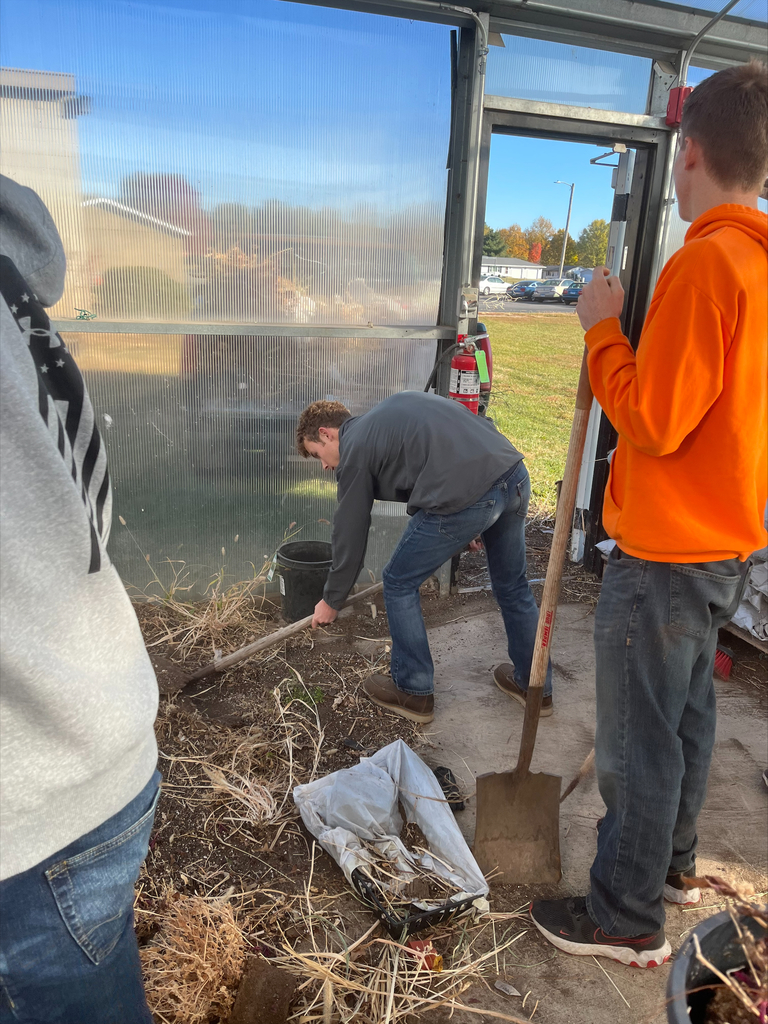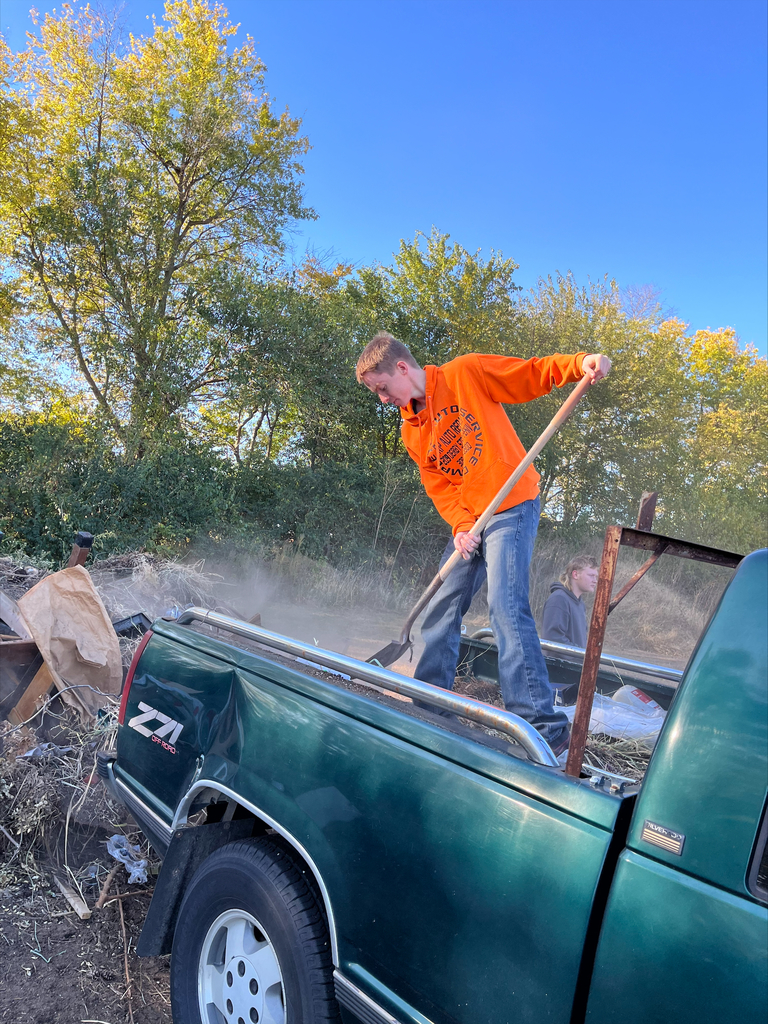 We are so proud of these four Raiders!! They have been working hard in their welding classes at ICC Pekin Campus. These young men have represented MCHS well. Their instructor is very proud of their skills, and their willingness to learn more. The welding program at ICC gives our students the opportunity to earn a production welder certificate through Illinois Central College by learning gas metal arc welding processes, and to earn credits toward a welding operator certificate. This opportunity is for seniors; current juniors- if you are interested, see Mrs. Harbourn!!!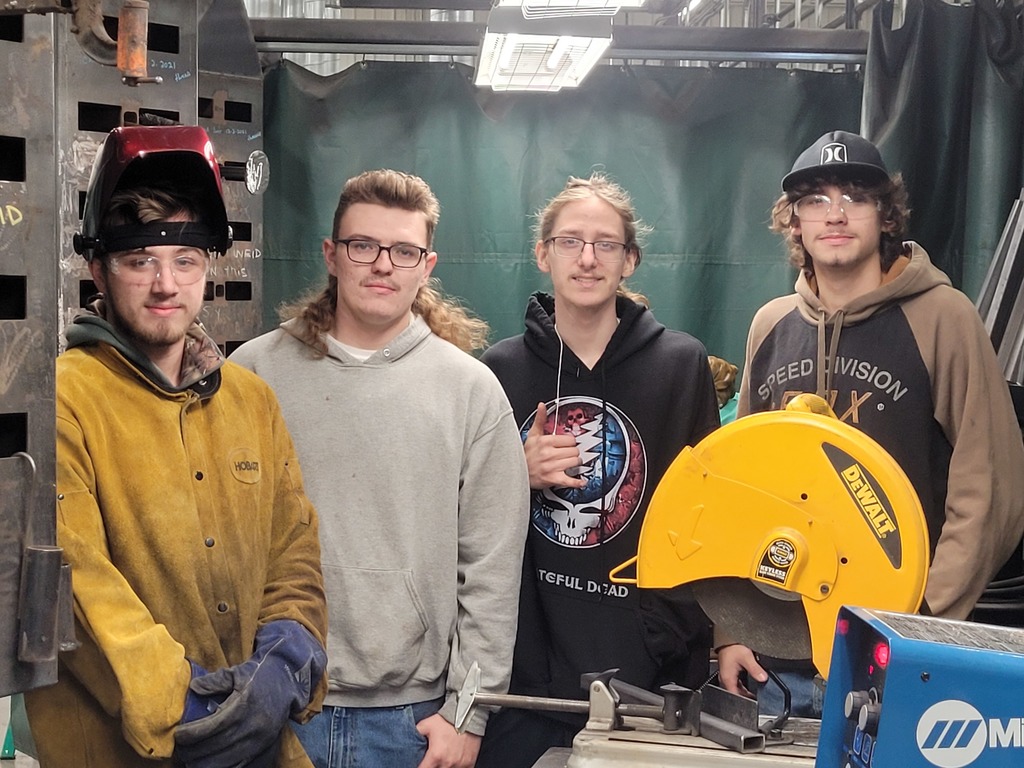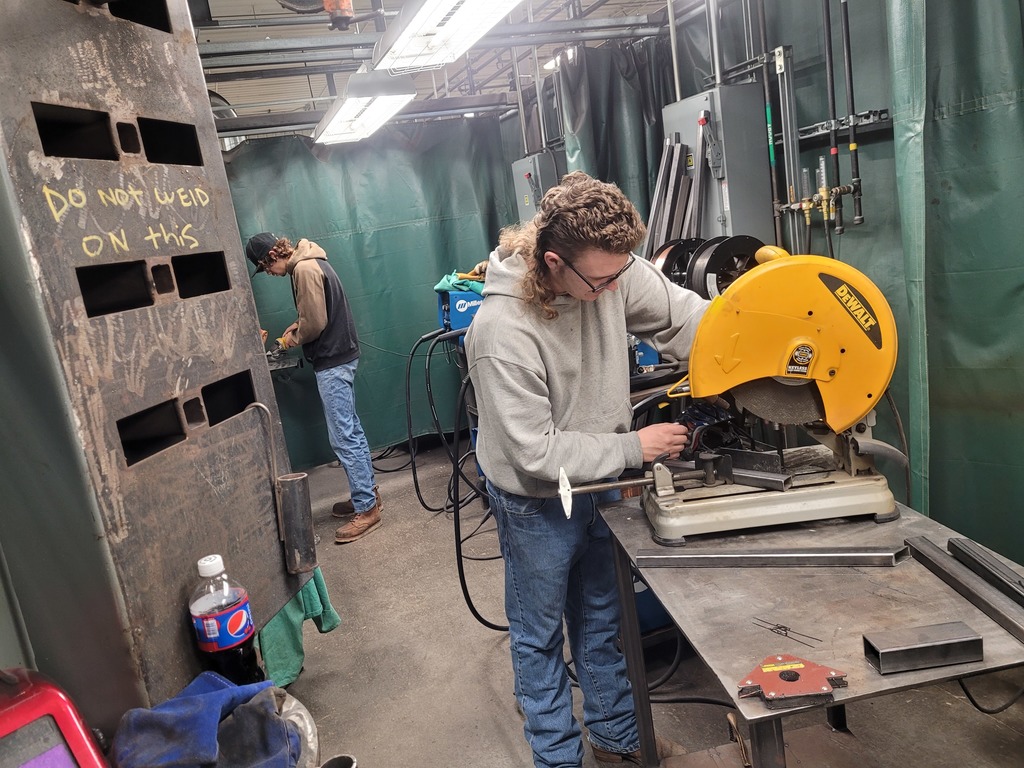 Hello All, 1. Thursday (evening) and Friday (morning) we will hold parent/teacher conferences. Thursday will be a 1 hour early dismissal, and Friday there is no school for students. We're hoping for a record turn out this year! Please help us out with that goal. 2. I have attached a link to our district calendar on the website below.
https://www.midwestcentral.org/page/district-calendar
Have a good day, Dr. Todd Hellrigel