Meet the Raiders will be held on November 12th at 6:00 in the HS gym. Come and meet the basketball teams, wrestlers and cheerleaders before their season begins.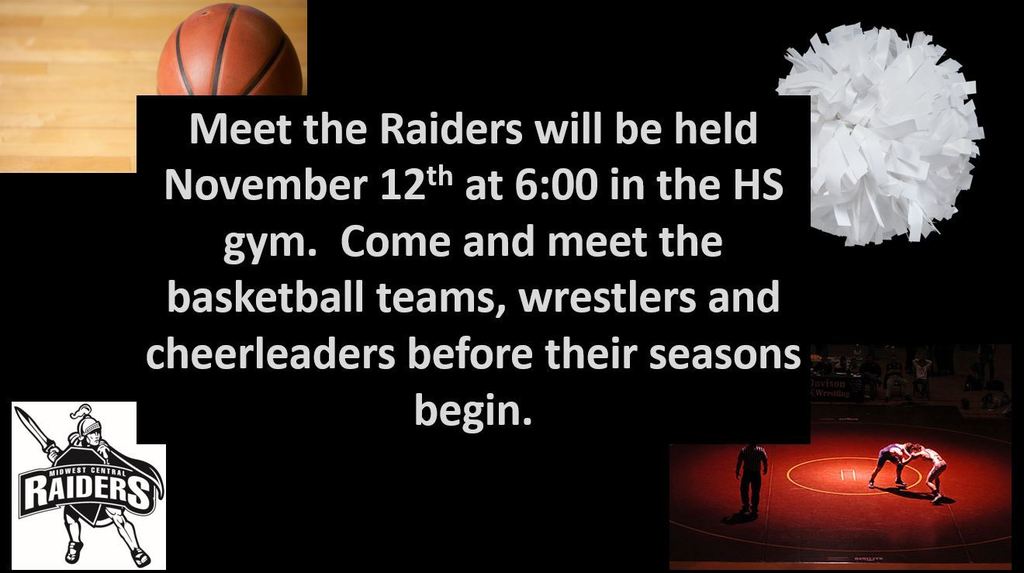 Happy Halloween Raiders!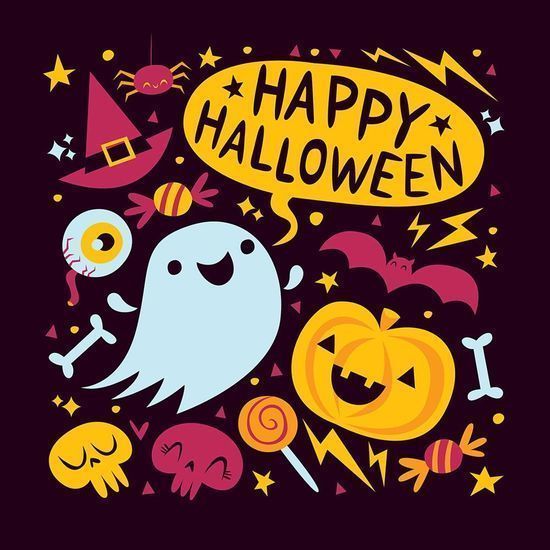 I don't know a better way to wrap up this school day than with a joke!! Knock knock. Who's there? Witches. Witches who? Witches the way home? Anyway…. Today at MC, we had a spooky good time! We hope all of our Raider families have a safe and spooktacular weekend!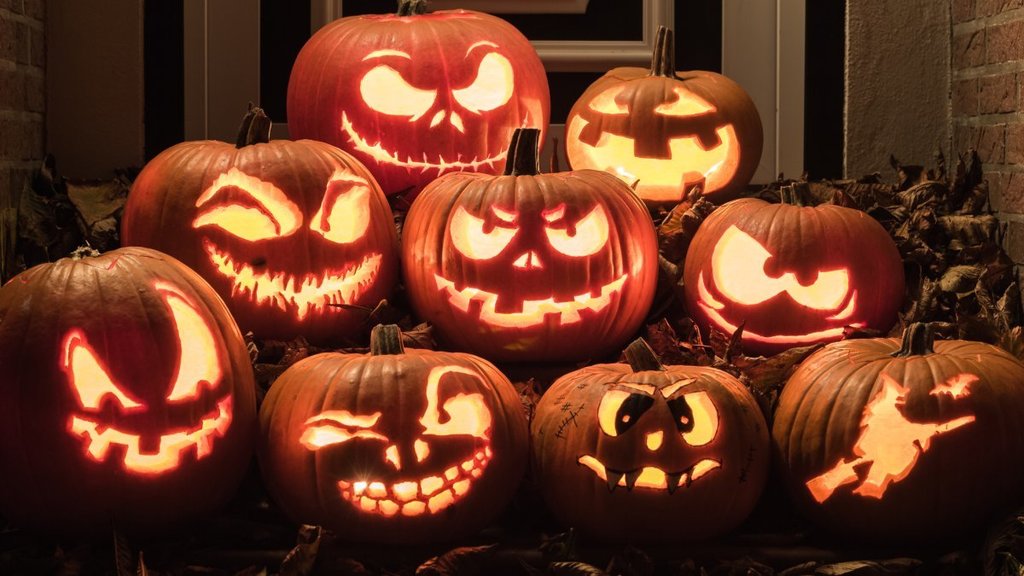 The Univerity of Illinois is offering a Superhero Health Fair on Saturday, November 13th. This event is open to all Mason and Fulton County grade school kids and their families.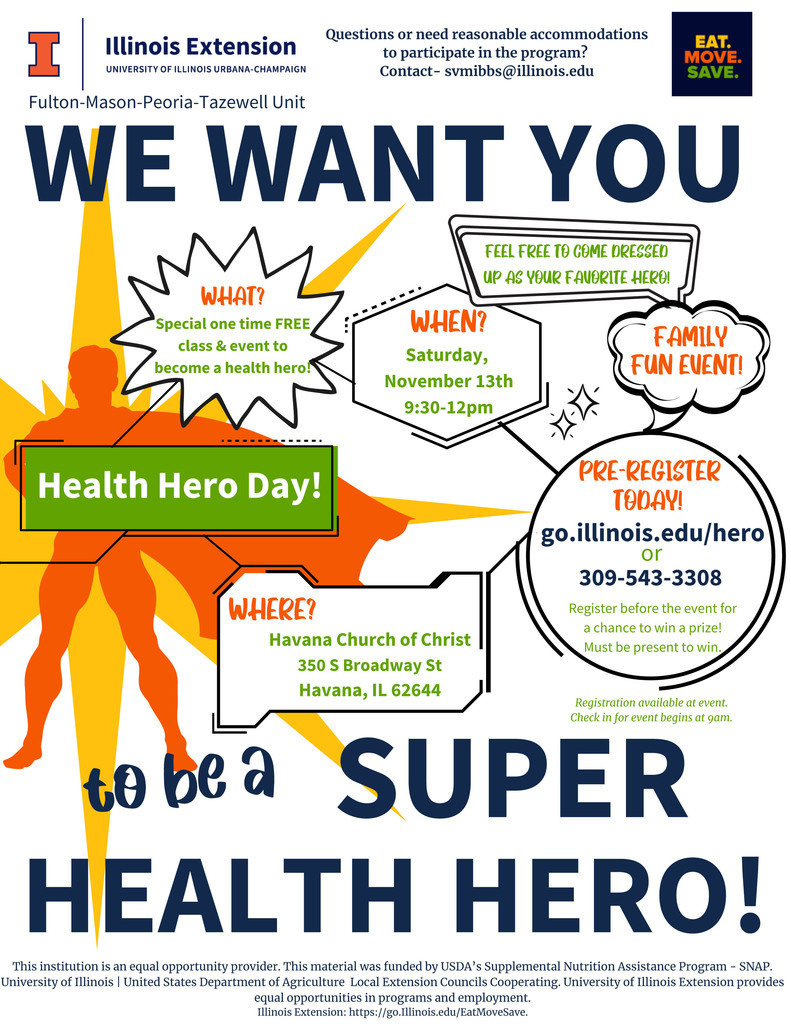 Midwest Central is truly blessed to have the best administration team around! Thank you Ms. Taft, Ms. Timm, Ms. Fancher, Mr. Norris, and Mr. Lazarz for everything you do for our district. We appreciate you!!!!! Happy Principal Appreciation Day!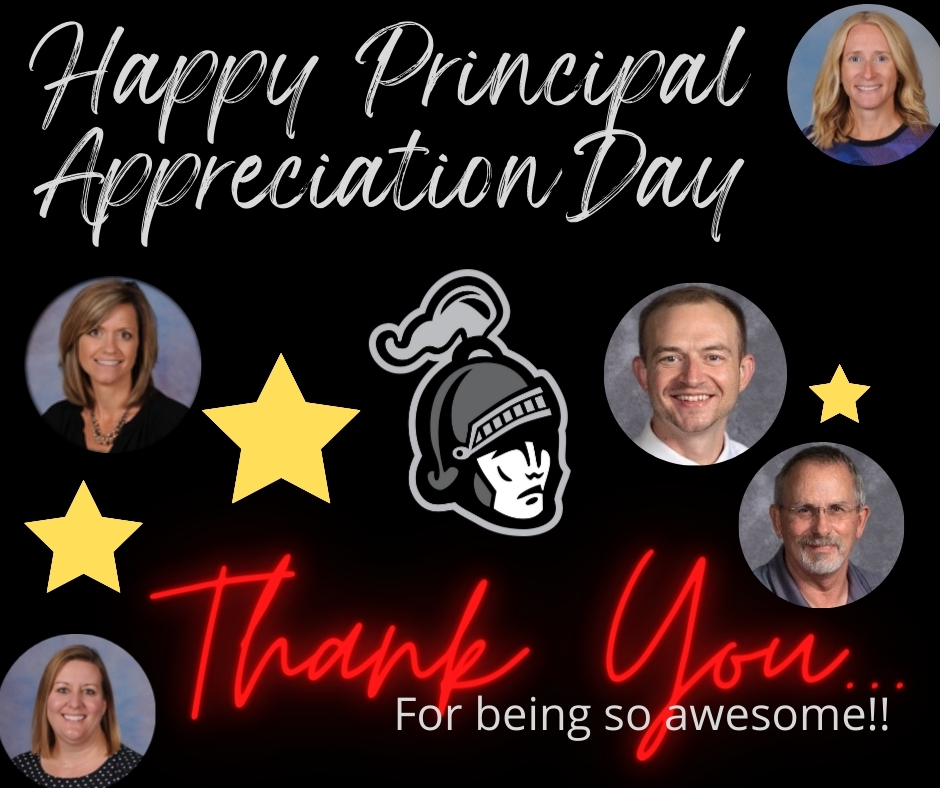 A meeting for parents of HS athletes in winter sports that have not already attended a meeting this year will be held tonight at 6:45 in the HS gym. All winter sports athletes need to attend the coaches meetings at 7:00.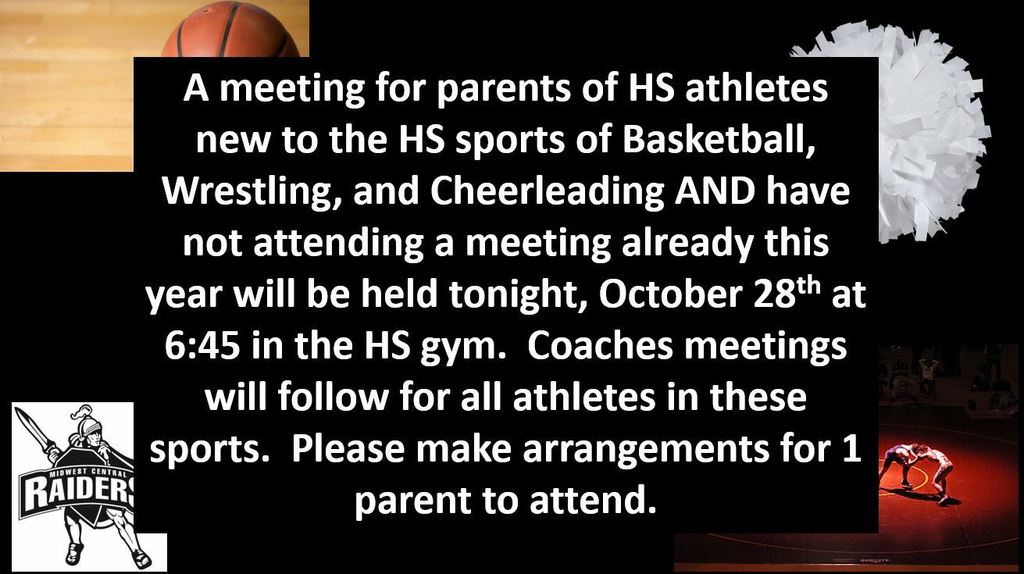 Check out this cool event for students!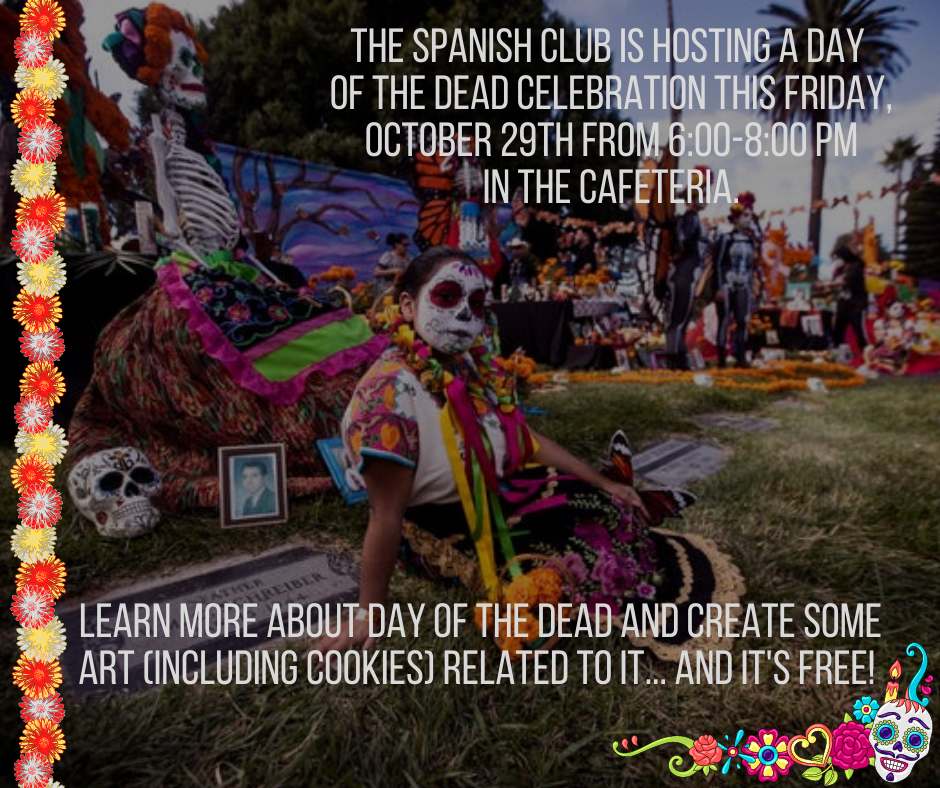 Any student interested in taking one of our new spring elective courses: Music Appreciation or Music History, please see Ms. Lee.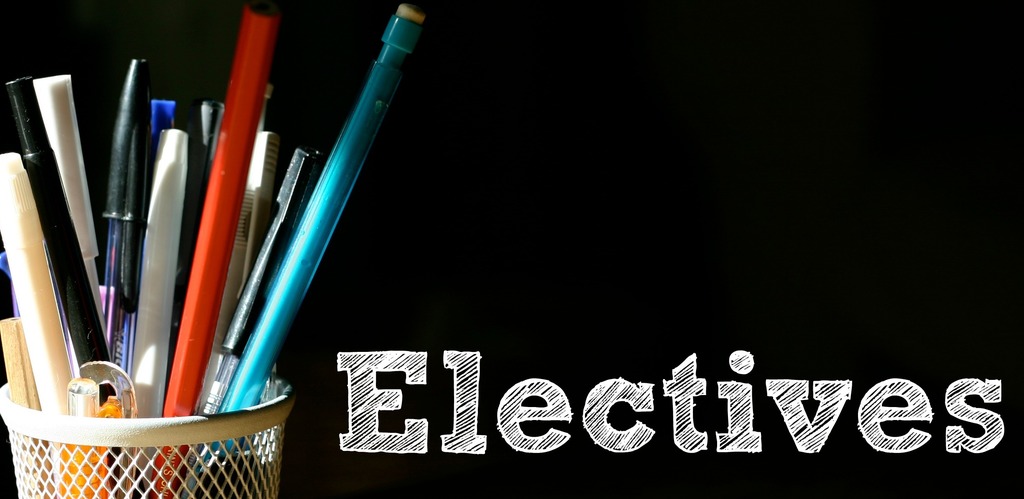 This sounds like fun!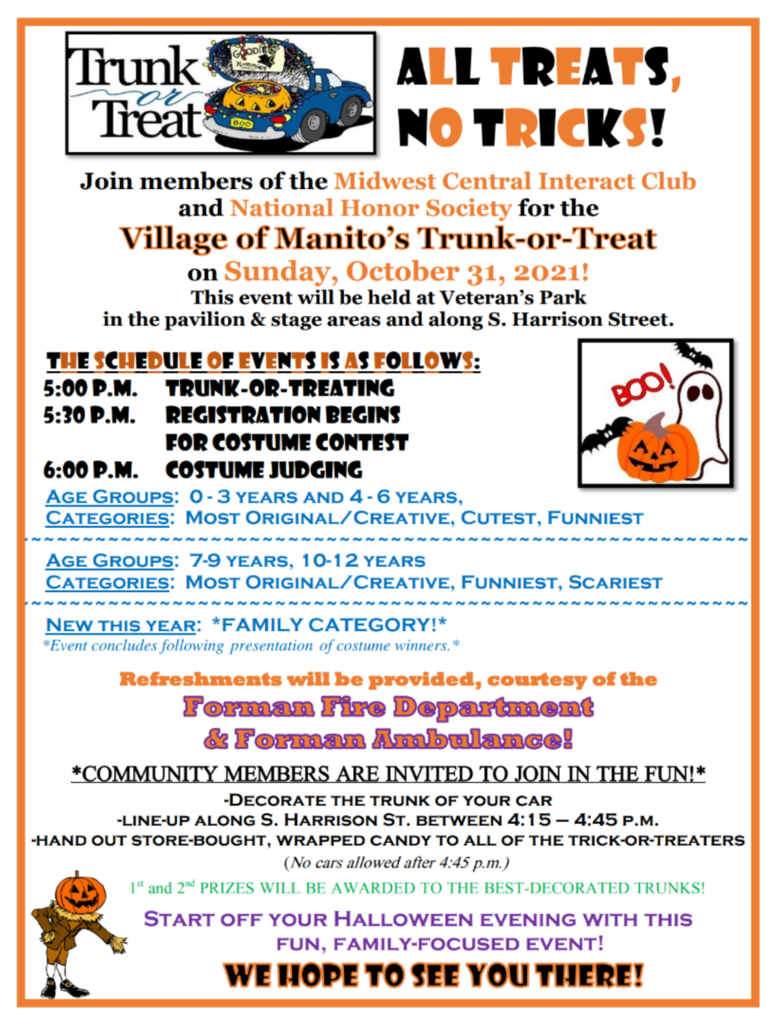 On Friday, MCHS Student Council members went Trick or Treating for Canned goods. Students had fun supporting Emmanuel's Warehouse. Thanks to all who donated!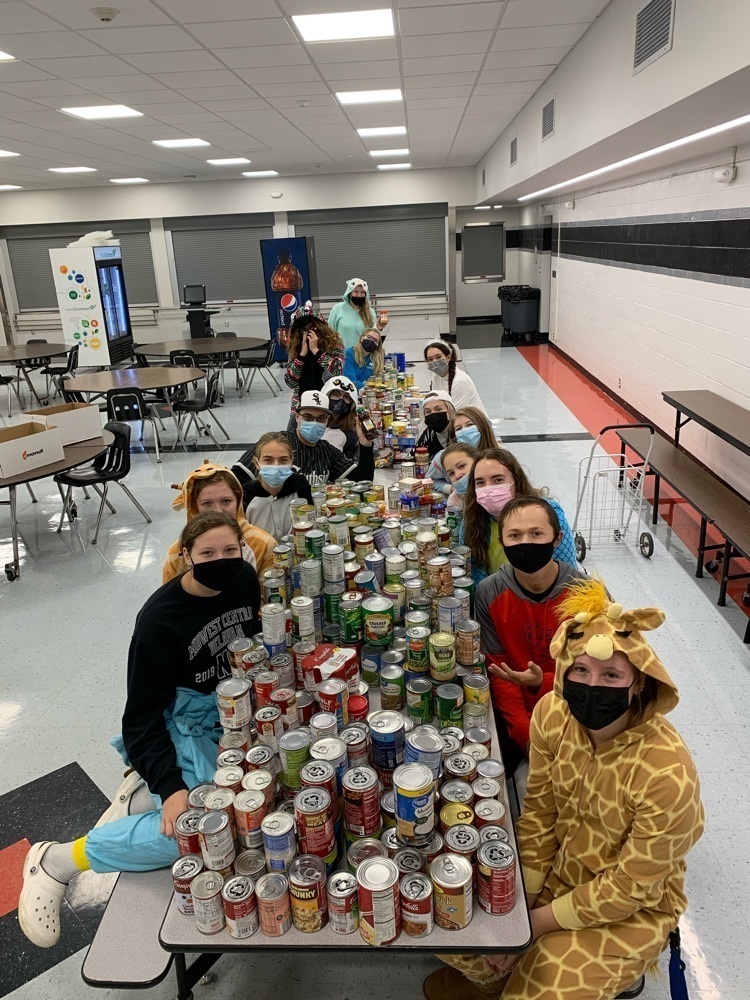 Join our team!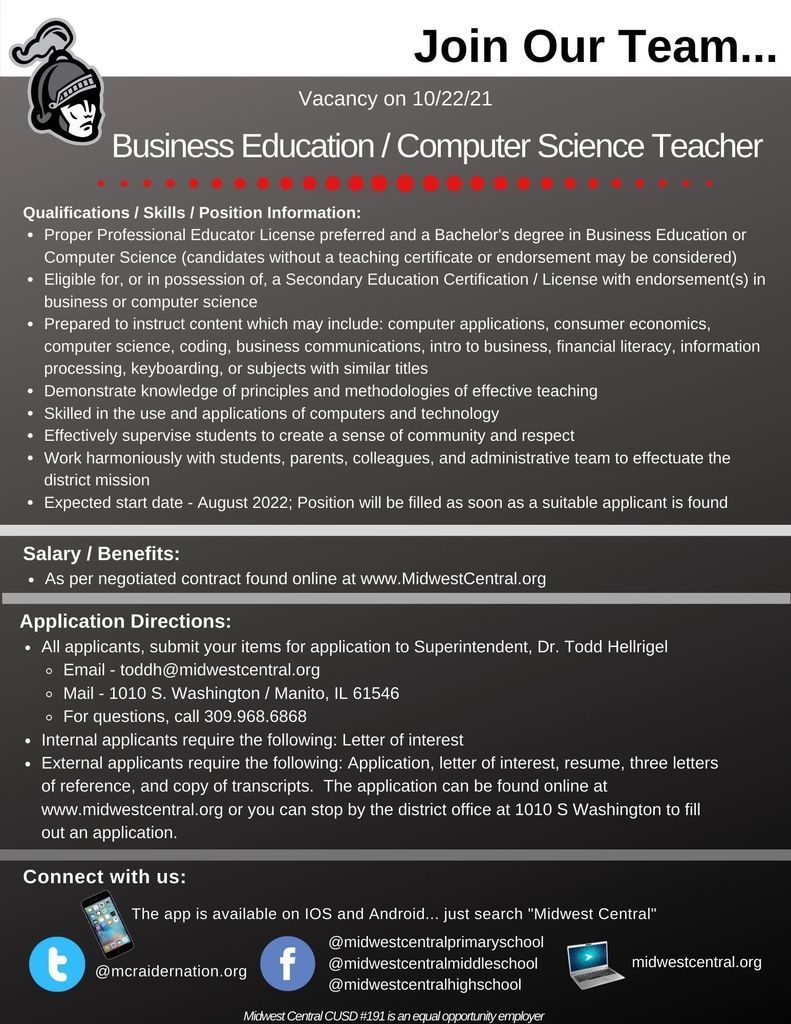 Mrs. Sarff's 4th hour CARY class participated in shopping for the Samaritan's Purse Christmas Project at Dollar General. The project is sponsored by a local farmer who provides the funds while the kids do the shopping. Boxes are then shipped overseas to children in need for Christmas.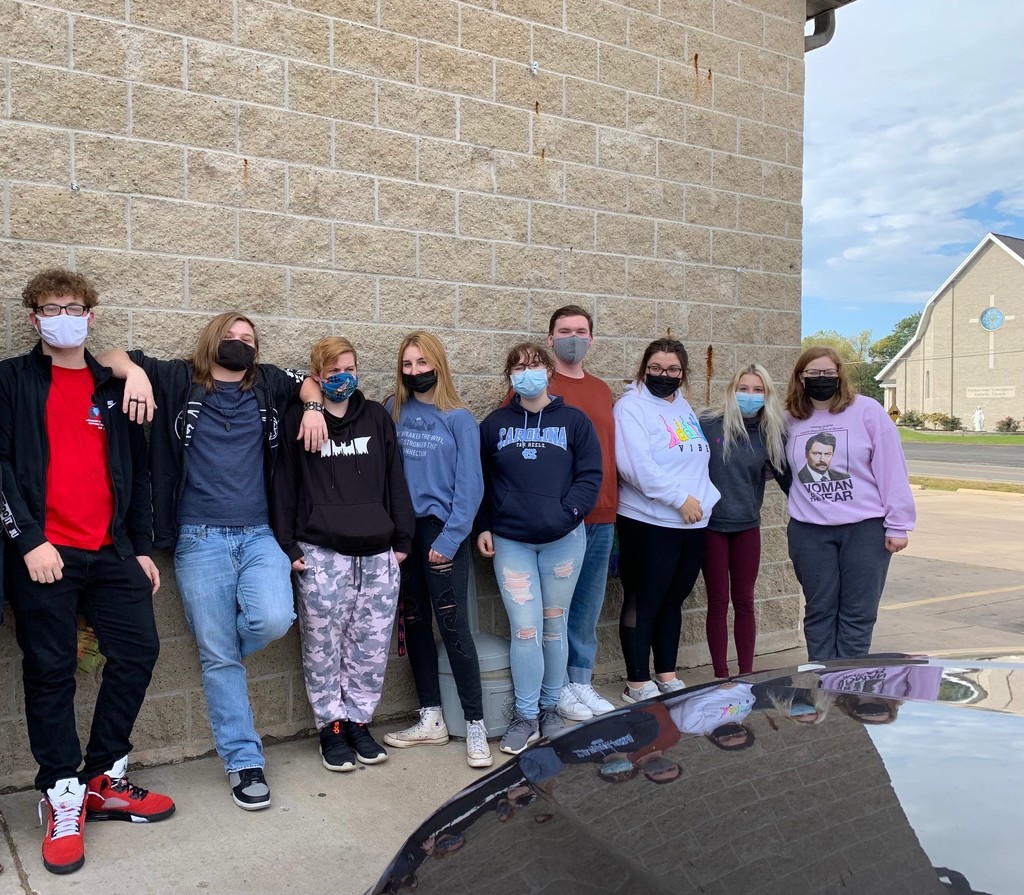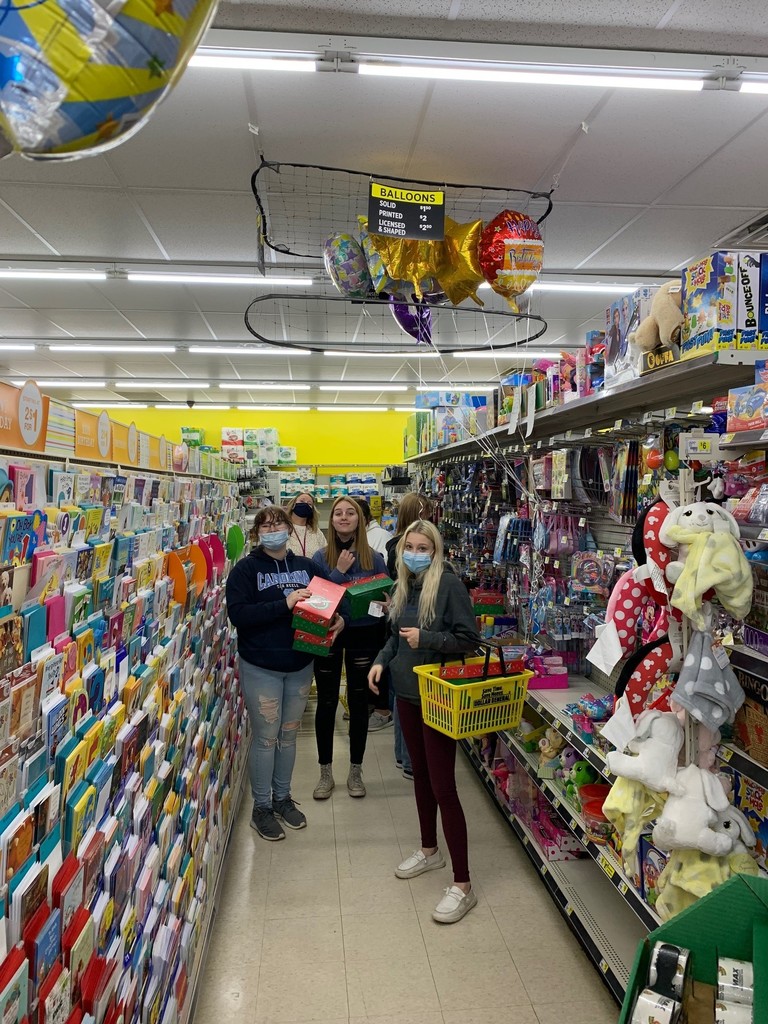 Parent Teacher Conferences are today 3:00 – 7:00 PM; and tomorrow 8:00 – 11:00 AM. We hope to see you there! And remember…NO SCHOOL tomorrow!!!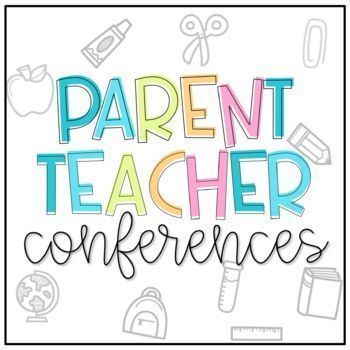 Dont' forget... Opening Night is this Thursday, October 21 at 7:30 PM at the Forman Center and runs through Saturday night. Pictured are Alexa Kerley as Annie and Aiden Askins as Frank.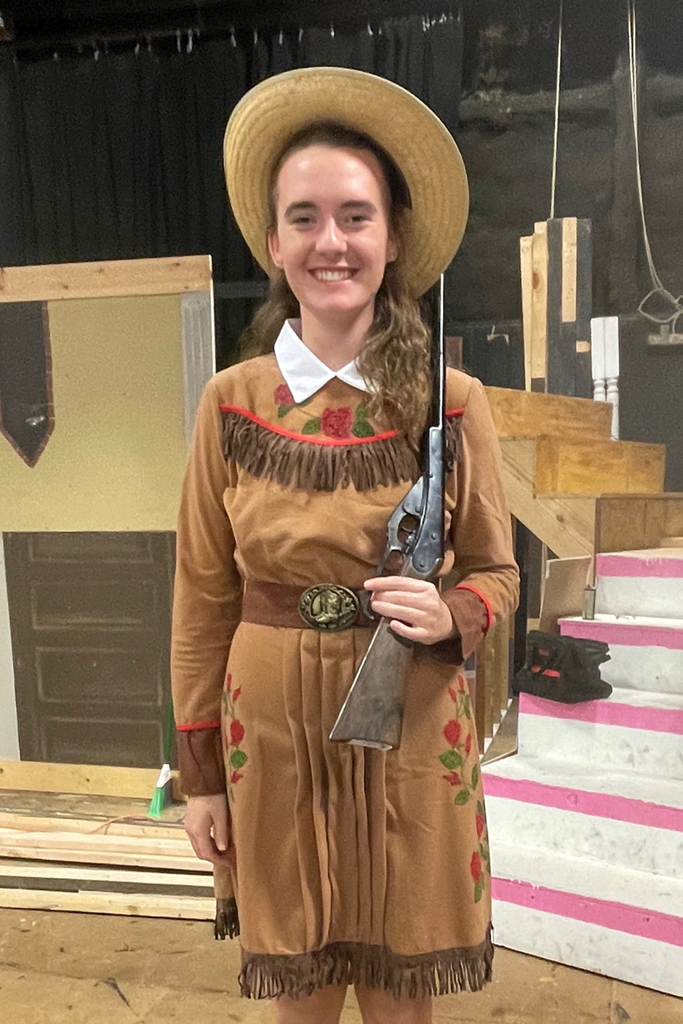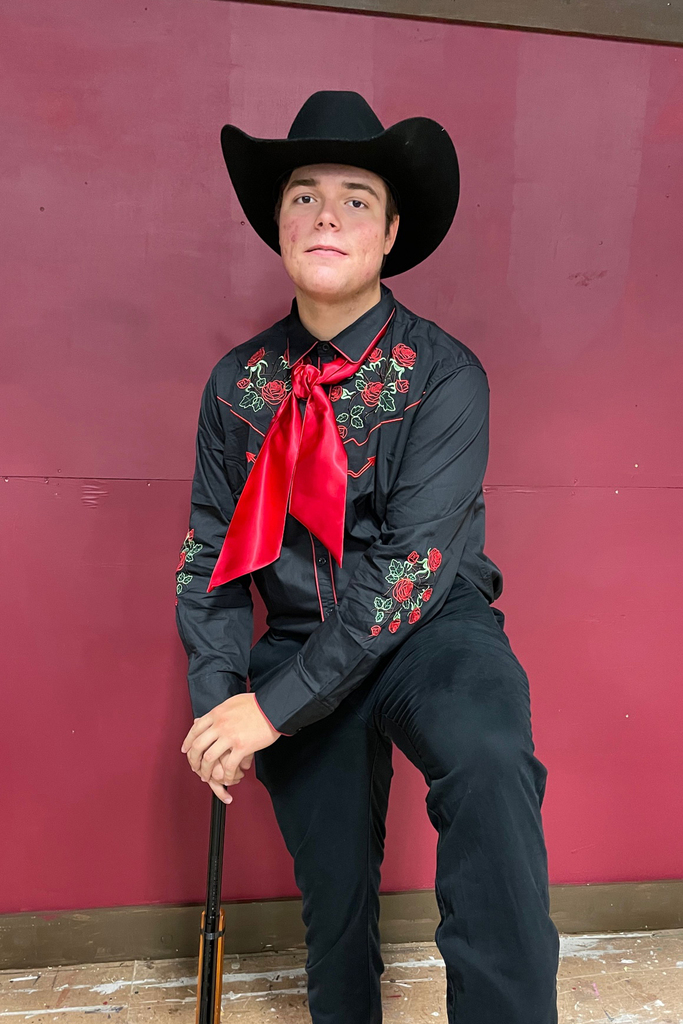 MCHS was presented with a check for $675 from the Illinois Retired Teachers Foundation (IRTF) today! Thanks to the IRTF for selecting our High School Spanish Teacher, Mrs. Brodbeck, for a $675 grant! These funds will be used for sets of enrichment materials for our Spanish courses. Mrs. Brodbeck was one of few selected out of 259 applications! Thanks, and great work!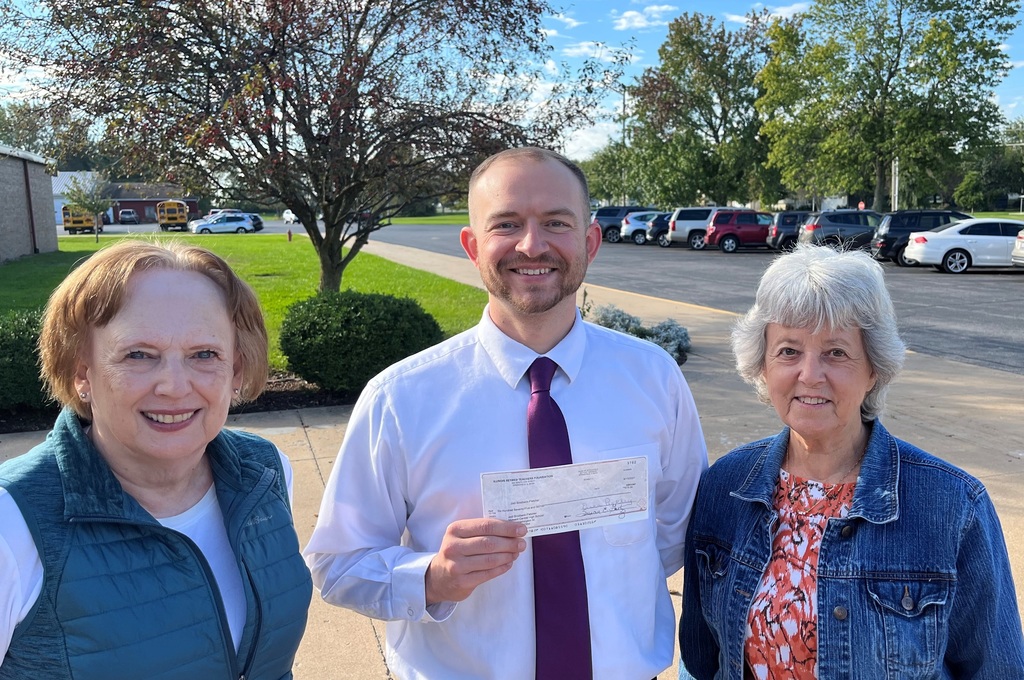 THATS A WRAP! The Lady Raider took on Lewiston for their LAST regular season game Tuesday night! Varsity competes in Regionals MONDAY! Coach Amanda says, "the girls had huge improvements and it showed with the wins we had! Excited to see them grow in the next years!" Coach Brittany says, "These girls chose to GROW and constantly work on their skill to improve everyday. I appreciate that! Seeing the seniors leave is always so hard and we will miss them terribly! However, every year we are also excited for the upcoming years - because when we start to see growth, then magic will happen in the years to come!"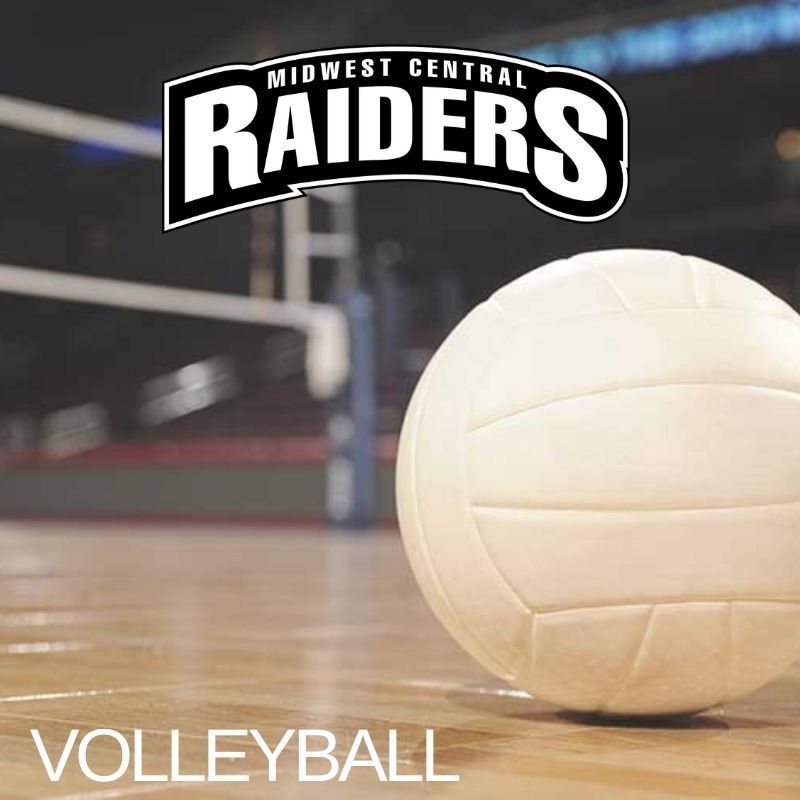 Attention Students: Next week we will be celebrating Red Ribbon Week. The goal of Red Ribbon Week is to bring awareness to the dangers of drug and alcohol abuse. There will be activities during the lunch periods including a kickball tournament and a scavenger quiz. You can sign up for the kickball tournament this week during lunch. There will also be the following dress up days next week: Monday – Hang tough, don't puff – wear your favorite animal print Tuesday – Drugs ARE NOT magical, but Disney is – wear something Disney Wednesday – Saying no to drugs in no sweat – wear your favorite sweats Thursday – Drugs aren't groovy – wear your favorite tie dye/hippie attire Friday – Show your support for Red Ribbon Week - wear red *Remember to keep all outfits school appropriate*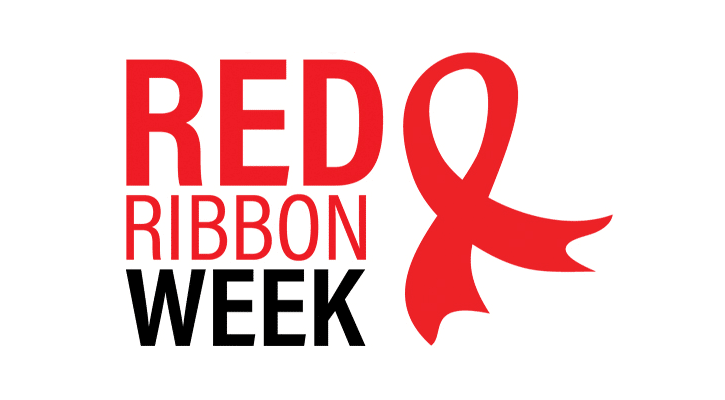 The Forman Valley Library will be hosting a pumpkin decorating contest on Thursday, October 27th from 6:00-7:30 PM. Registration is required, so stop by the Forman Valley Library, give them a call, or send them an email to sign-up.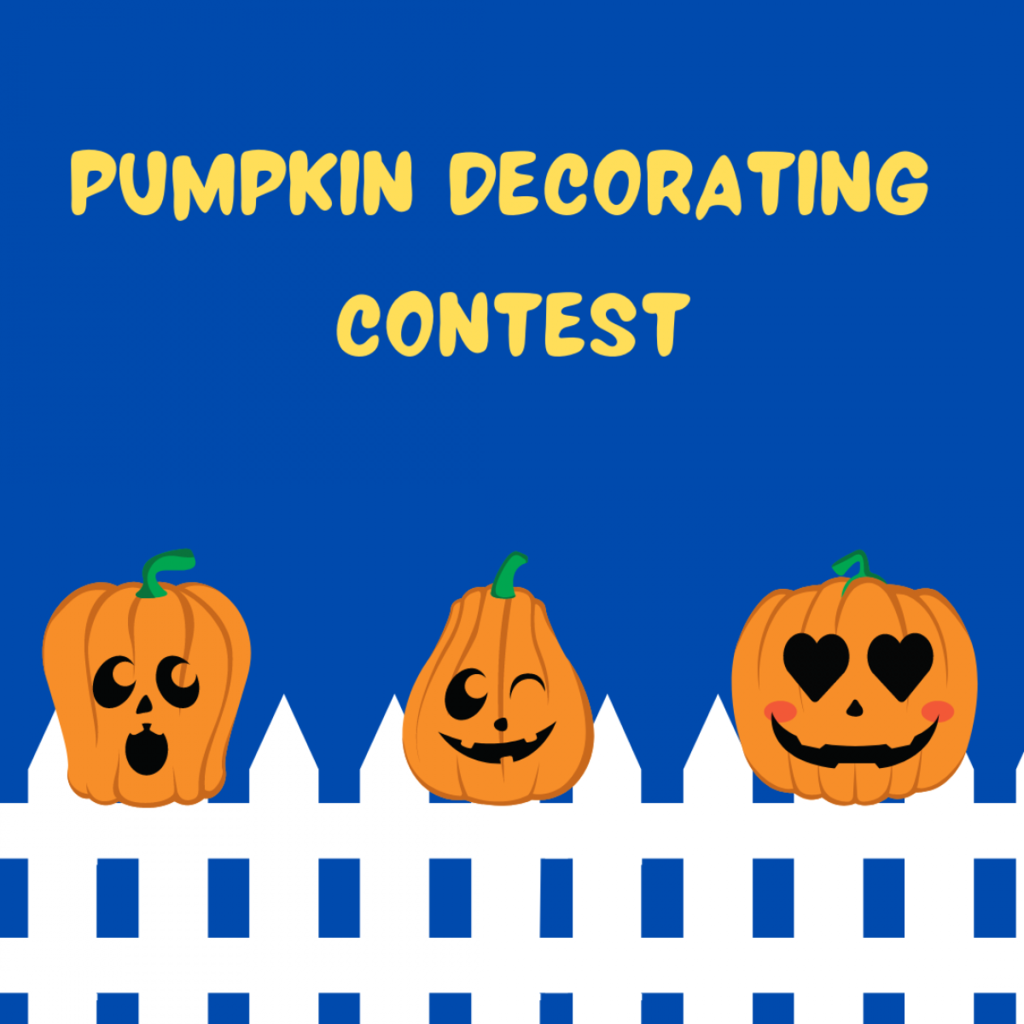 Congratulations to the boys cross country team for winning the Tomahawk Conference Meet last night. Kevin Chaney was the conference champion with a time of 18:57 for 3 miles. AND, it was also Senior Night!!! A special shout out to our two seniors - Kevin Chaney and Connor Allen.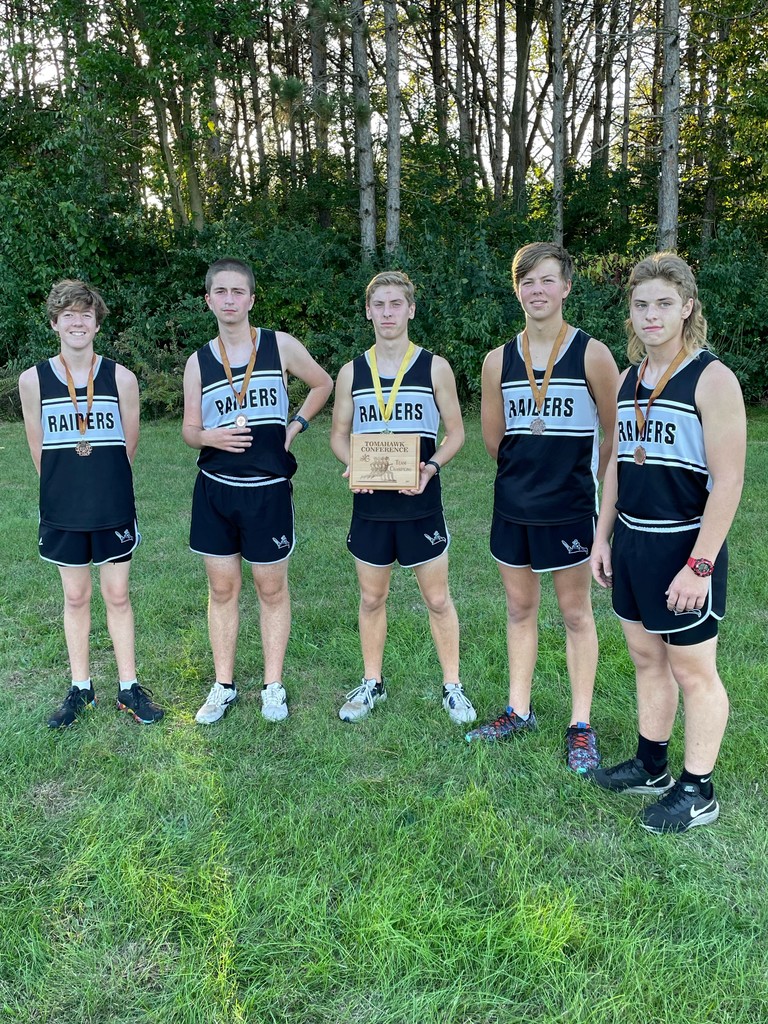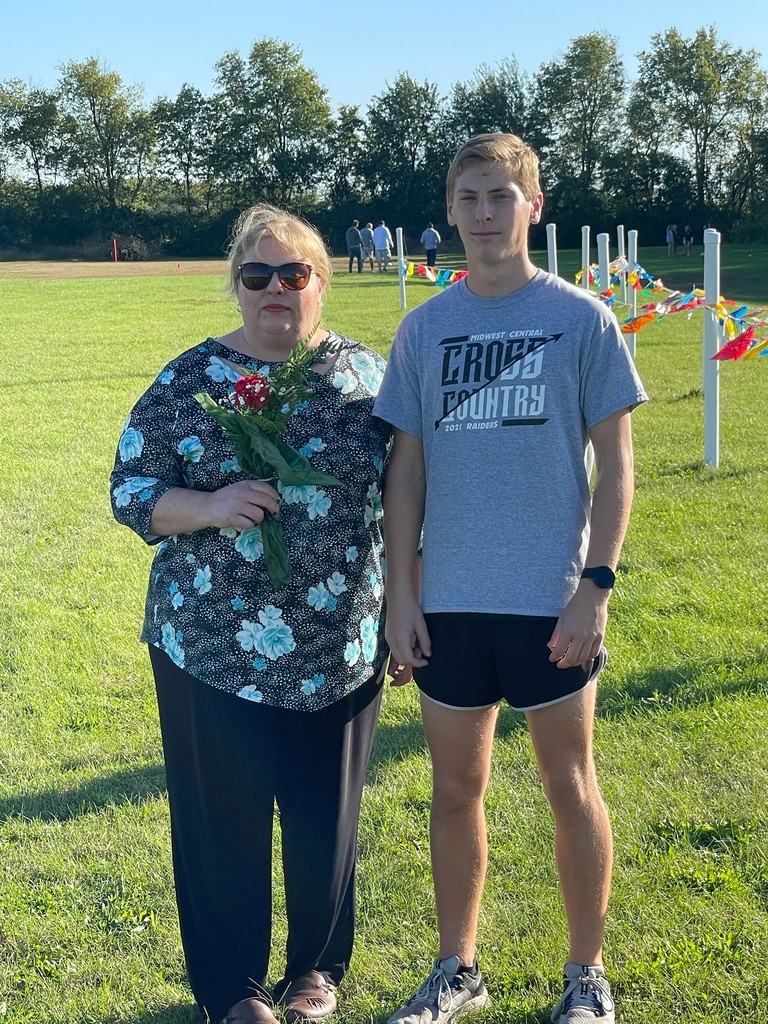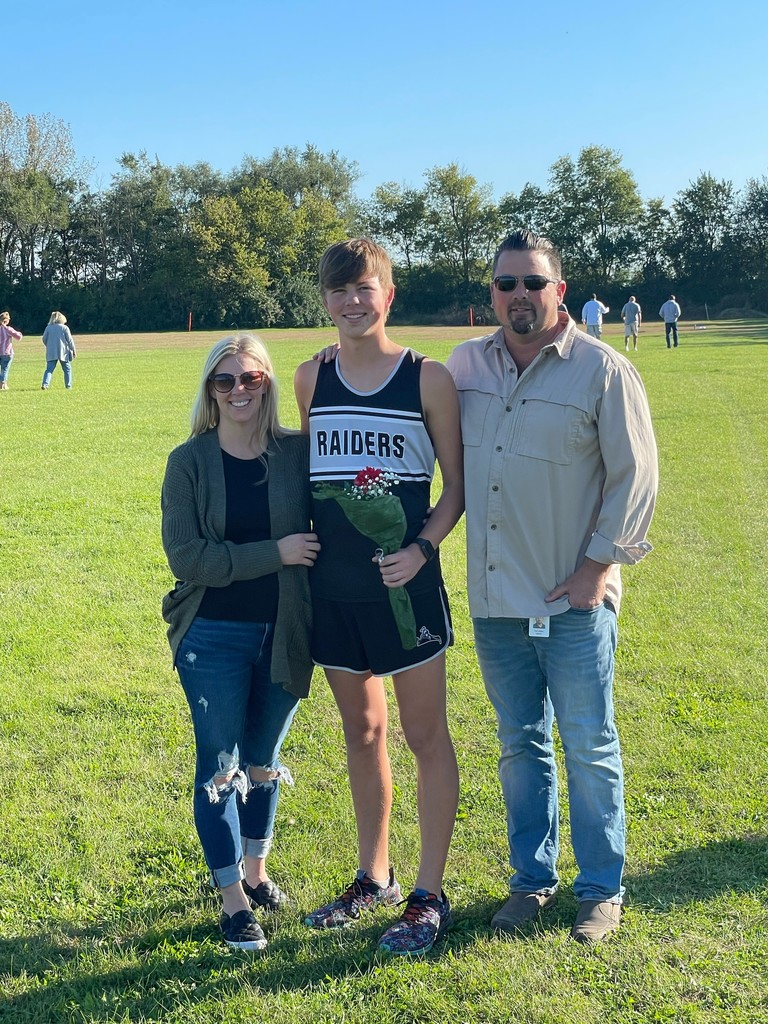 The Varsity KILLED it at their weekend tournament in Delavan! (4 games in a row!) They came out with a match win against Stark County! Each game was played with an incredible amount of fun and togetherness! So much so, Coach Brittany got multiple compliments from other head coaches and refs about the team that day! Big shoutout to Ella Glover and Jenna Land who came from JV to support the girls! The Leaderboard for the weekend was: Kara Reed with 42 assists Savannah Bryant with 16 kills Khloee Morris with 12 kills Kylie Klaasen with 9 kills Emily Larsen with 9 kills Natalie Severns with 10 digs Liliana Leon with 8 digs Baylie Holeman with 8 digs Hevyn Lee with 2 kills Kindall with 3 kills WAY TO GO LADIES!!!!