Hope to see you there.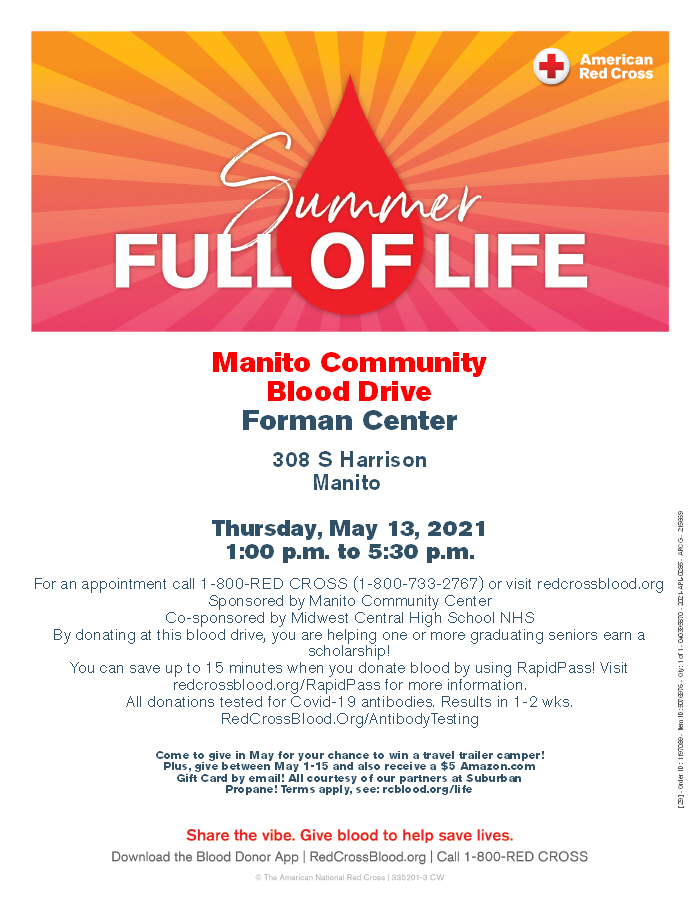 Graduation for the Class of 2021 will be held on Sunday, May 23rd @ 2:00 PM in the High School Gym. Plans are as follows: Each graduating senior will receive 5 tickets. Guests must sit together and face masks are required. We will live stream the ceremony on Midwest Central's YouTube channel. Instructions on how to access the livestream will be sent out at a later date. Please keep in mind that these plans are subject to change. In the event that plans are changed, we will notify everyone as soon as possible.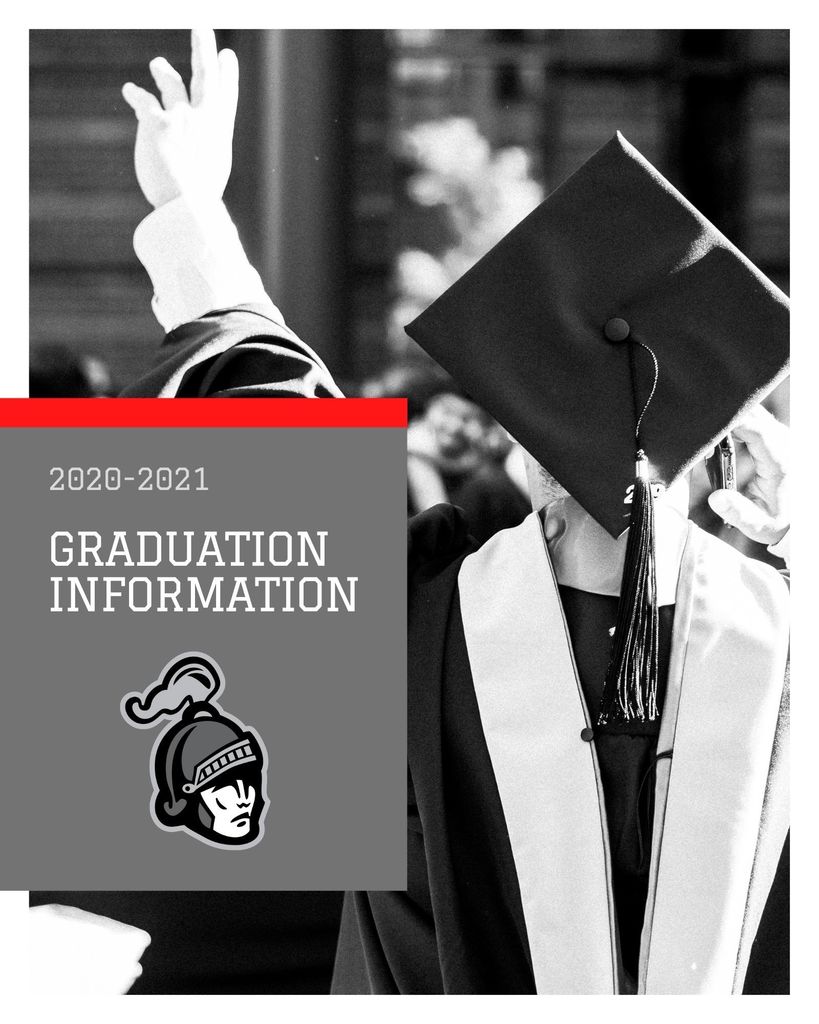 The MCHS Cheerleaders would like to thank everyone for their popcorn orders. Coach Hamblin picked up the popcorn last night and we are sorting orders after school. Everyone should have their popcorn very soon!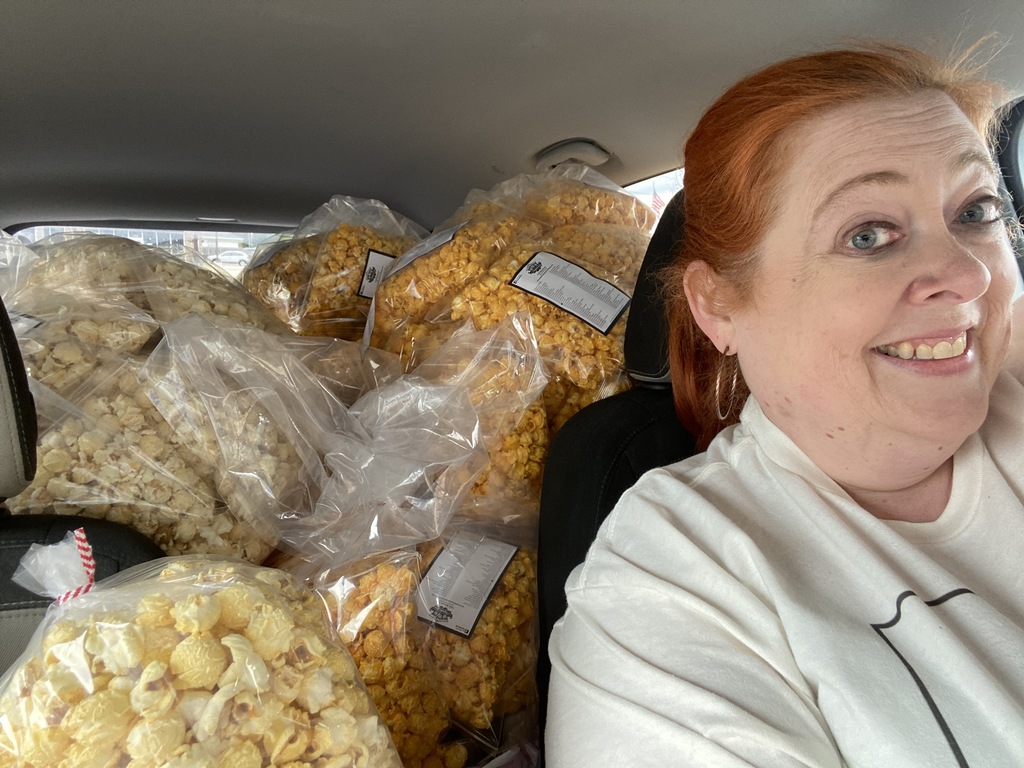 The Lady Raiders host Rushville/Industry on 5/13/21. Game starts at 4:30. Good Luck Ladies!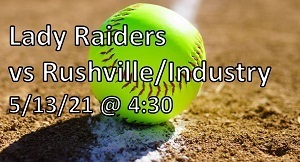 It's not too late... There are still a couple of openings. Reserve your appointment time today!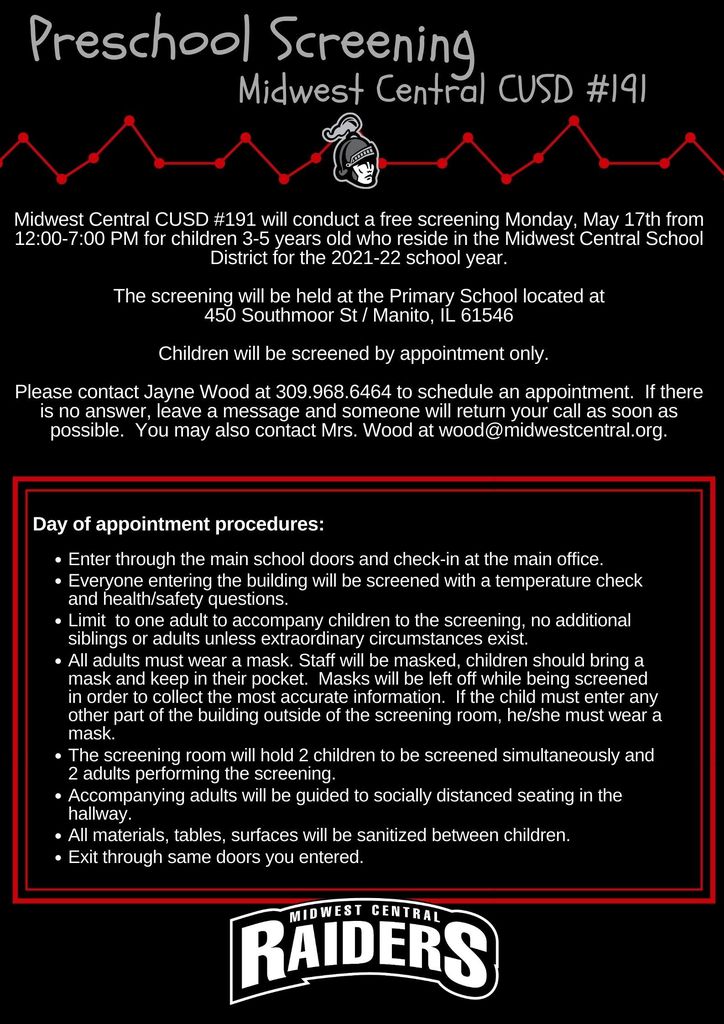 The Lady Raiders travel to Mt. Pulaski on 5/10/21 to play. Game starts at 4:30. Good Luck Ladies!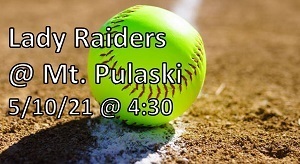 The V Raiders travel to IB to play on 5/10/21. Game starts at 4:30. Good Luck Raiders!

Join our team!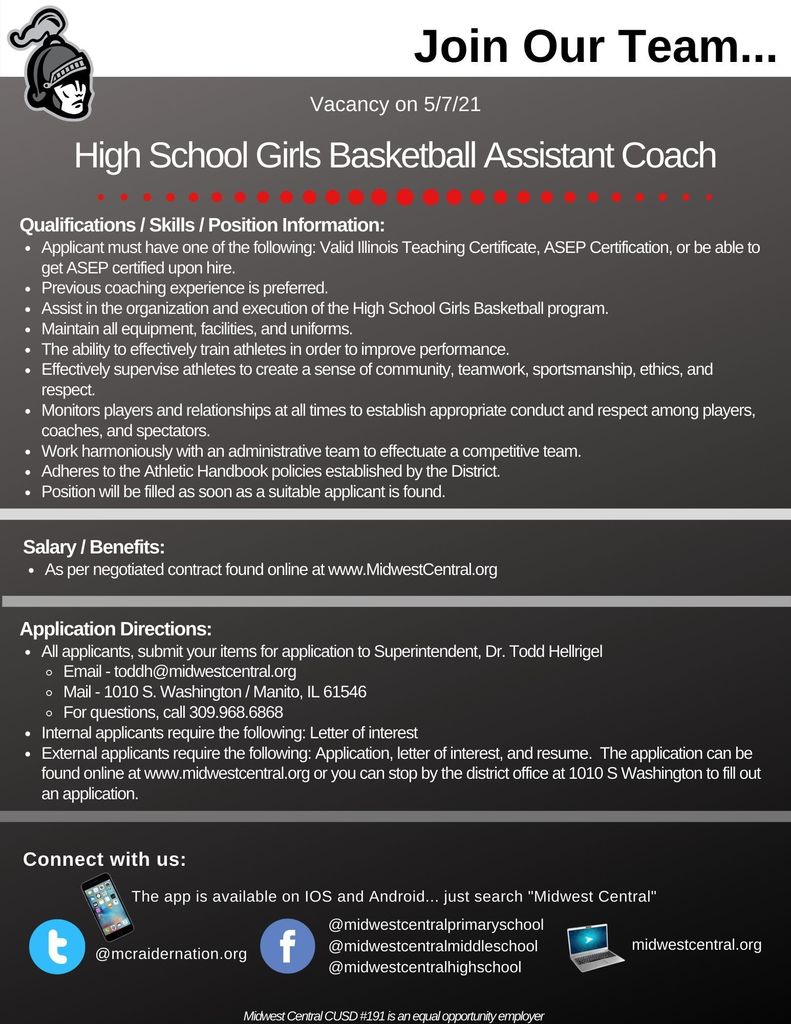 Join our team!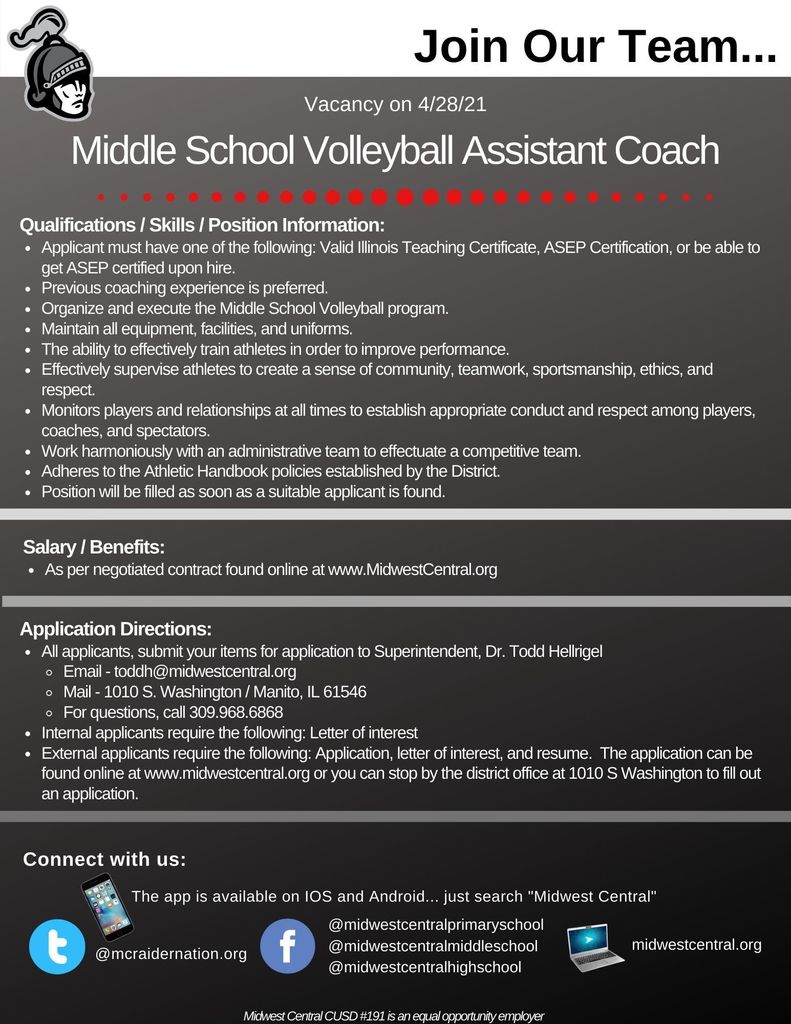 THANK YOU to our amazing food service staff!! We are lucky to have you are here at MC!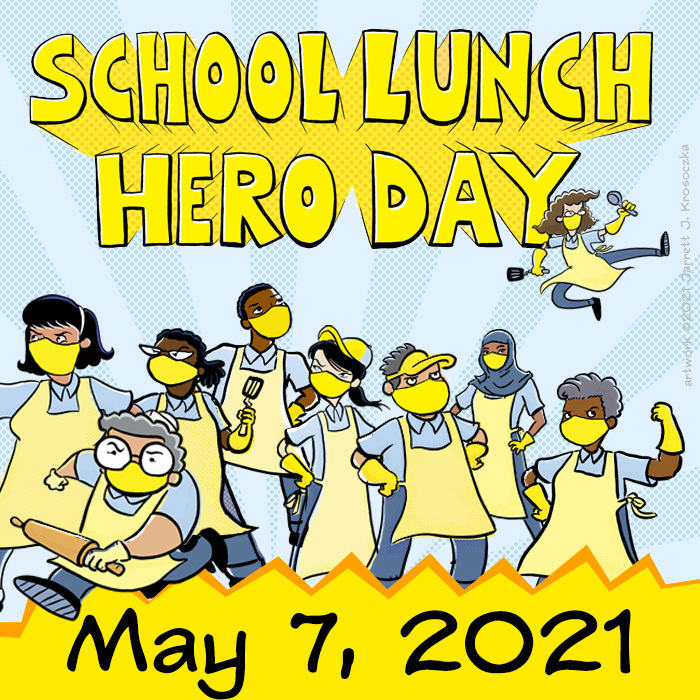 The Volleyball Coaches would like to recognize the following players for their amazing efforts this year! JV Most Improved: Ellery Hand JV Most Assists: Aaren Baker JV Most Kills: Khloee Morris JV Most Blocks: Emily Larsen Varsity Most Improved: Kylie Klaasen Varsity Most Assists: Emma Lusher Varsity Most Kills: Jacy Watts Varsity Most Blocks: Cheyenne Byrd Coach Brittany and Coach Amanda award 2 girls each year that have shown exceptional leadership skills as well as attributes that they feel are the "RAIDER WAY." This year, "THE RAIDER WAY" award was given to Emma Lusher from Varsity and Khloee Morris from Junior Varsity. Coach Brittany met with the other head coaches in our conference last week and even though the year was different, the conference coaches felt it was still important to vote on an ALL CONFERENCE TEAM. The votes are in and Emma Lusher and Jacy Watts have been awarded ALL CONFERENCE TEAM by the head coaches! WAY TO GO LADIES! And way to go Varsity and Junior Varsity! Thank you all for your hard work!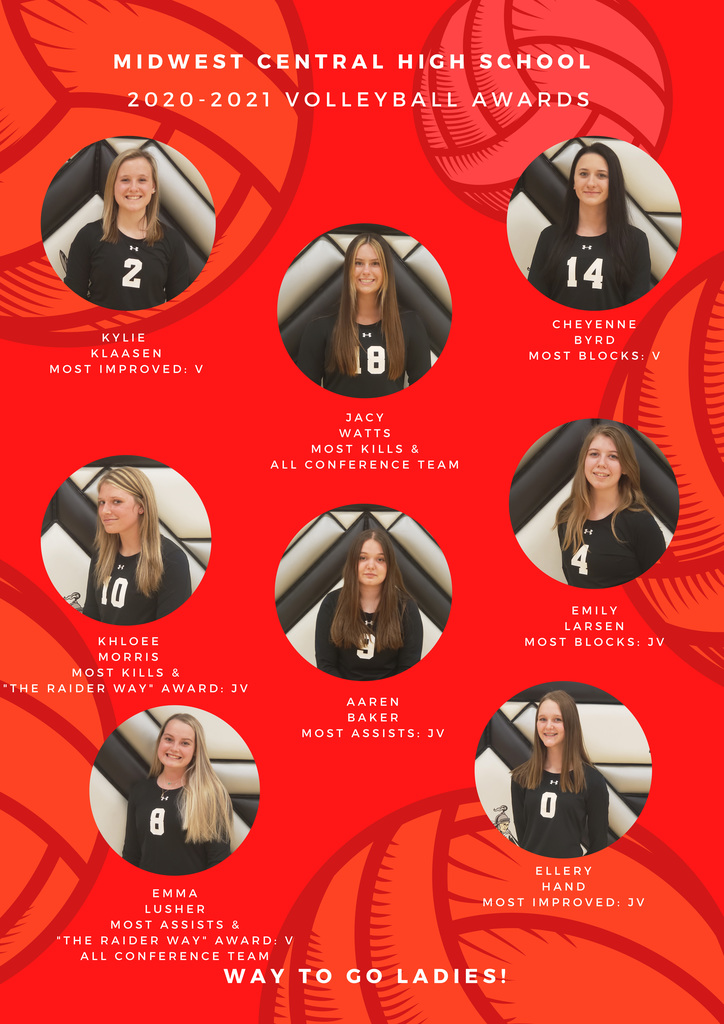 We could not have made it through this challenging school year without our amazing nurses! Our school district is thankful to have the best of the best!! A big shout out to Nurse Denise and Nurse Shyla… PLUS our subs, who were such a blessing this year: Nurse Niki, Nurse Brenna, Nurse Amanda, and Nurse Eryn!! Thank you for all you do! HAPPY NATIONAL NURSE'S DAY!!!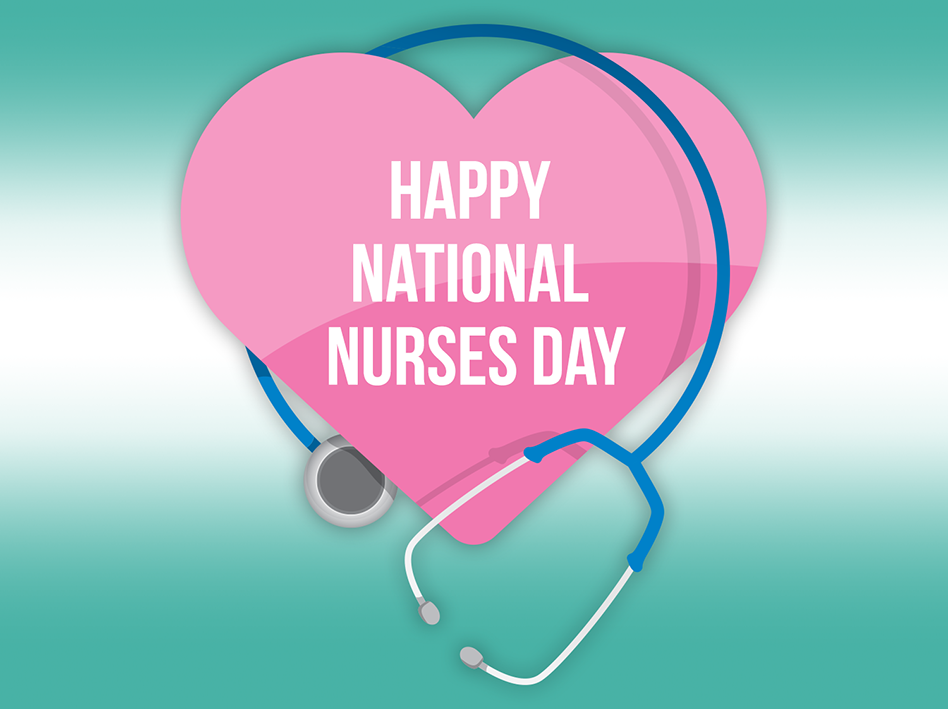 The Raiders travel to Tremont on 5/8/21 for baseball action. V game starts at 10:00, JV to follow. Good Luck Raiders!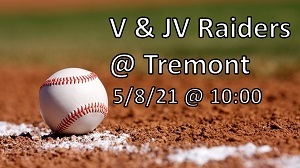 Happy Cinco de Mayo!

The Raiders travel to BPC for baseball on 5/7/21. The V game starts at 4:30, JV to follow. Good Luck Raiders!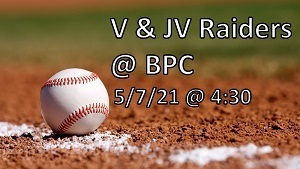 There is a Booster meeting this Wednesday, May 5, at 6:00 PM at the Primary School. We would love and greatly appreciate seeing some new faces at our meetings!! So... parents of our Raider athletes, please consider joining Booster and help us support our athletes and athletic programs!! We meet the first Wednesday of each month.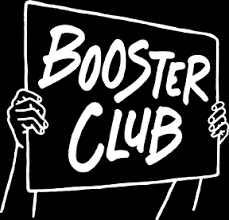 Real heros don't wear capes... they TEACH!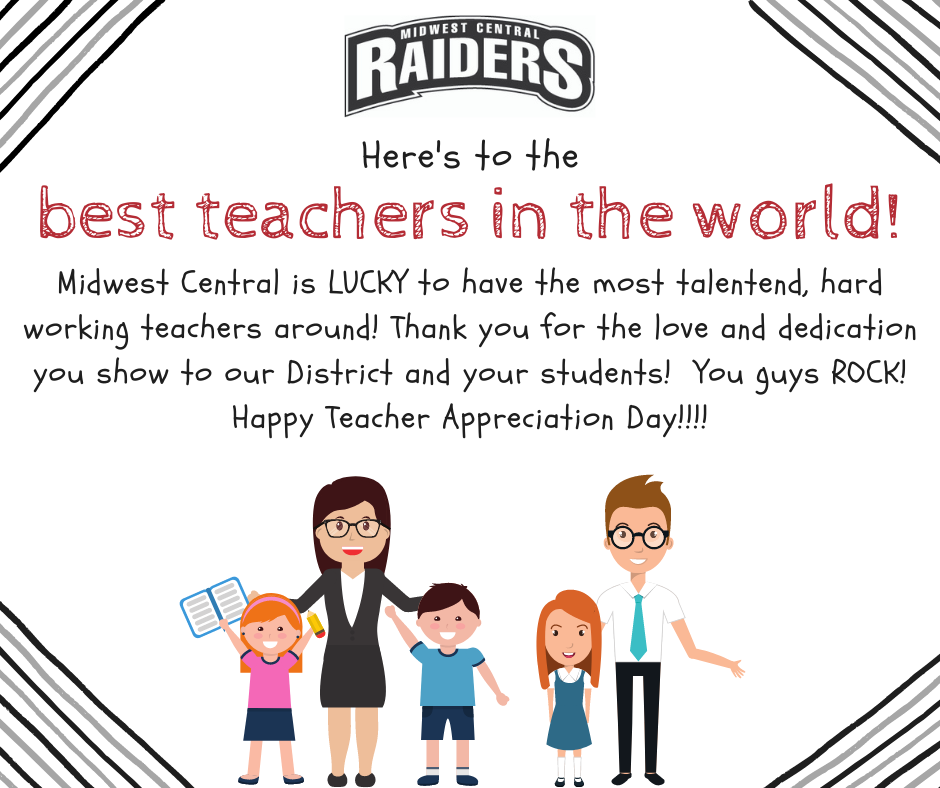 The V Raiders host Lewistown on 5/6/21 for baseball. Game starts at 4:30. Good Luck Raiders!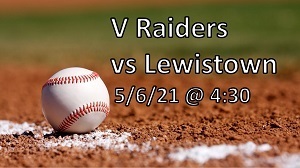 The Raiders track teams travel to Lincoln on 5/6/21 to compete. The meet starts at 4:30. Good Luck Raiders!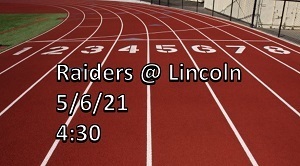 The Lady Raiders will travel to Athens on 5/5/21 for a rescheduled game. The game starts at 4:30. Good Luck Ladies!